2-STROKE TUESDAY SUPER BANSHEE
— YES, IT'S INCREDIBLY FAST —
Here is one of Tyler Clark's Banshees. This twin-cylinder, 2-stroke Yamaha is far from stock. In fact, there may not be one stock part on it. First of all, the chassis is made by Stellar Machine & Performance. The custom swing arm and A-arms are made out of titanium, and it has Fox shocks front and rear.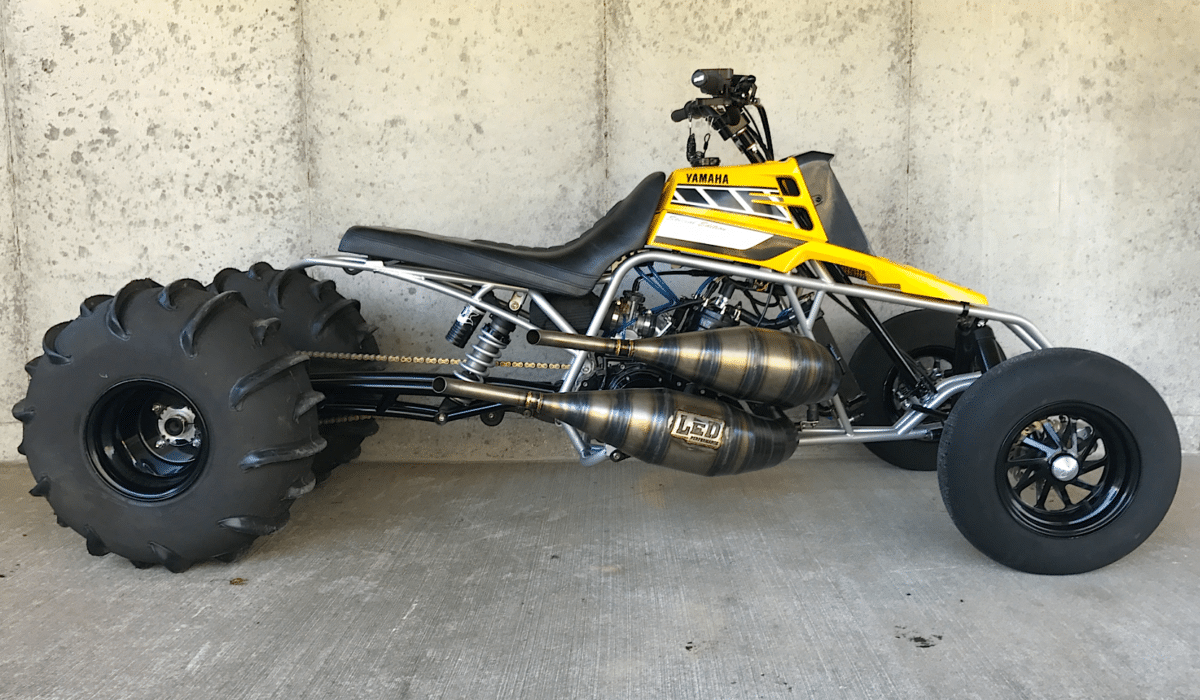 The key to this beast is the Redline Racing 24DM engine with Mattoon Machine billet cases and Crankworks billet crank, custom domes and porting. It is reported to be 745cc which is huge for a 2-stroke twin. The engine gets fuel from 41PWK pumper carbs. The pipes are from LED Performance. Redline Racing has a dyno chart showing this engine making 172 horsepower.
As you might guess, Tyler doesn't use his Banshee for casual trail riding. No, its only purpose is to blast down a sand drag strip as quickly as possible. In fact, it regularly gets to the finish line lights ahead of any other quad. It's a machine you definitely need to have pointed exactly where you want to go when you pull the trigger. https://www.bansheehq.com
Should we do a feature on your sport quad, 4×4 quad or UTV? Well, then send us some good photos and specific info on it. Double check to make sure your Email has your full name, city & state at the end. You'd be surprised how many we get without even the guy's name.
Email to [email protected]