— FIRST REPORT: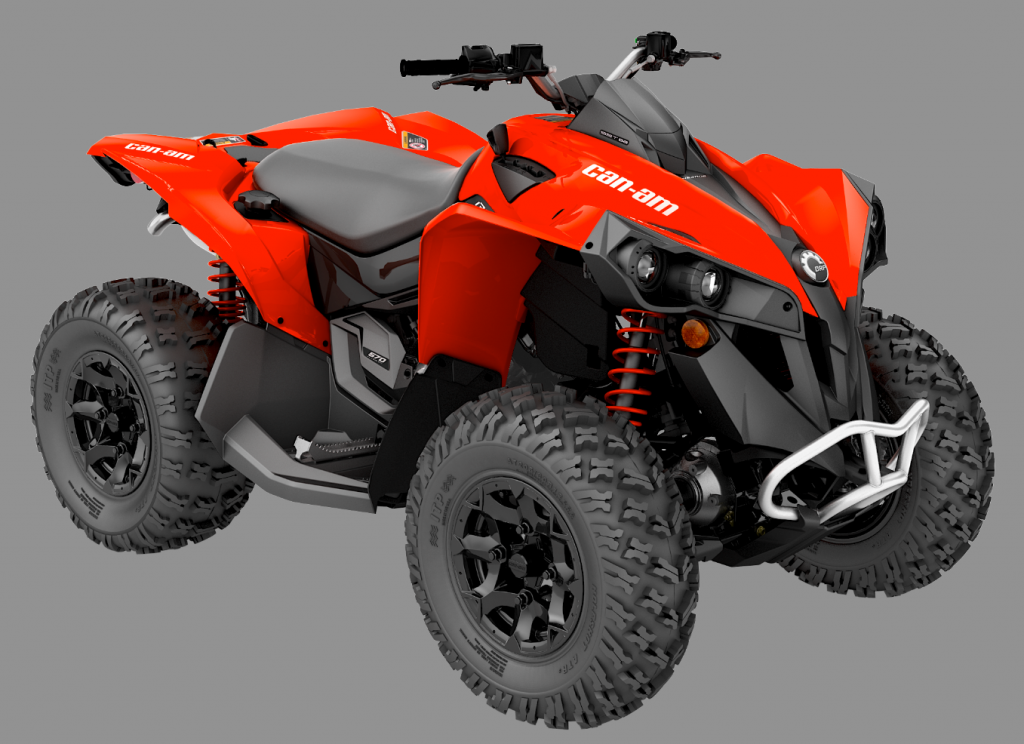 Here are the new Can-Am Renegades for 2018. The high-performance 4×4 base models return with three different size V-twin, liquid-cooled, 8-valve Rotax engines. The 570 makes 48 hp, the 850 makes 78 hp and the 1000 makes 89 hp.
The Renegade X xc models are available in the 850 or 1000 engine size and they come with Fox 1.5 RC2 piggyback adjustable shocks, aluminum beadlock wheels, aluminum skid plates and adjustable power steering.
The Renegade X mr models are the mud monsters in either the 1000 or 570 size. They come with 30 inch ITP mud tires mounted on aluminum bead lock wheels, lower gearing, larger radiator, engine & CVT snorkels, performance exhaust, winch, Visco-Lok front dif, bigger bumpers, Fox Podium 1.5 QS3 adjustable shocks, dive control front A-arms, and adjustable power steering.