2018 TEXTRON OFF ROAD MODELS
— 2018 TEXTRON PRESS RELEASE —
"With Textron Off Road, we are marrying Arctic Cat's legacy of high performance, reliability and innovation to Textron's powerful combination of engineering expertise, manufacturing know-how, and Fortune 200 resources," said Kevin Holleran, president and CEO of Textron Specialized Vehicles Inc. "Together as Textron Off Road, we are creating a new leader in off-road vehicle performance."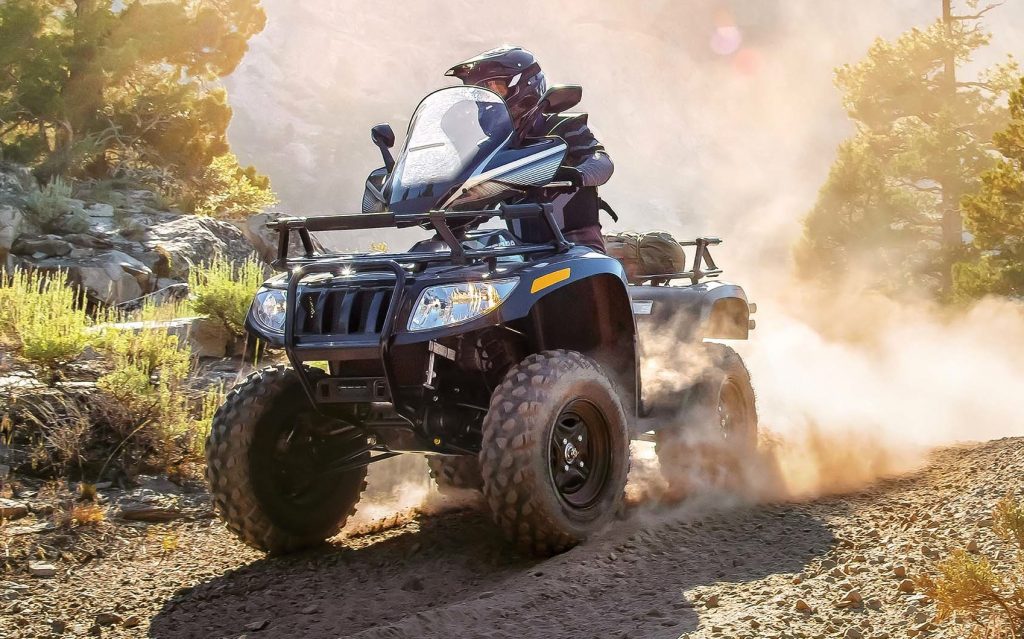 The Arctic Cat brand name will remain on all snowmobile product lines.
Side-by-side and ATV production will continue in Thief River Falls, Minn., with the manufacture of Stampede models relocating there from Augusta, Ga. Production of the Textron Motors engines that power the Stampede will move from Germany to the company's St. Cloud, Minn. production facility, which already produces several four- stroke off road engines for ATVs and side-by-sides, and two-stroke engines for Arctic Cat snowmobiles.
Some Alterra and XC ATVs, and HDX and Prowler side-by-side models, will retain the Arctic Cat brand while inventory lasts.
To avoid product overlap, the Textron Off Road Recoil® and Ambush® side-by-side product lines, as well as the OnslaughtTM ATV, will be discontinued.
Current owners of Arctic Cat side-by-sides and ATVs can continue to visit their Arctic Cat dealer for vehicle service, parts and accessories.
The Textron Off Road Model Year 2018 lineup will consist of the following vehicles starting August 16th, 2017:
ATV
o Mid-Size Utility

 Alterra 500
o Full-Size Utility

 Alterra VLX 700 (Alterra VLX 700 and Alterra VLX 700 EPS models)  Alterra TBX 700
o Sport

 Alterra MudPro 700 LTD
Side-by-Side
o Electric
 Recoil (Recoil and Recoil iS models)
o Utility

 Prowler 500
 Stampede (Stampede, Stampede X, Stampede 4 and Stampede 4X models)
o Sport

 Wildcat Trail (Wildcat Trail, Wildcat Trail XT and Wildcat Trail LTD models)

 Wildcat Sport (Wildcat Sport XT and Wildcat Sport LTD models)
o Performance

 Wildcat X (Wildcat X, Wildcat X LTD and Wildcat 4X LTD models)
Additional 2018 Changes
The Stampede is no longer available in a "base" non-EPS model. The remaining model names have changed as follows to align with the larger family lineup:
Stampede EPS is now Stampede
Stampede EPS+ is now Stampede X
Stampede XTR EPS is now Stampede 4 Stampede XTR EPS+ is now Stampede 4X
ATVs retaining the Arctic Cat brand while inventory lasts:
  Alterra 90
  Alterra DVX 90
  Alterra 150
  Alterra 300
  Alterra TRV 500
  Alterra TRV 700 XT EPS
  Alterra 700
  Alterra 700XT EPS
  XC 450.
Side-by-sides retaining the Arctic Cat brand while inventory lasts:
  HDX 700
  Prowler 700
  HDX Crew