2019 CAN-AM OUTLANDER 650 DPS
— Big changes make a big difference —
Right now the Dirt Wheels crew is testing Can-Am's new 2019 Outlander with power steering. The full review will appear in our December 2018 issue, but here's some quick info we can let you in on now. The most noteworthy news is they made some changes to the shocks and suspension. Along with that, Can-Am added a front sway bar system to the 650 and revised the sway bar in the rear.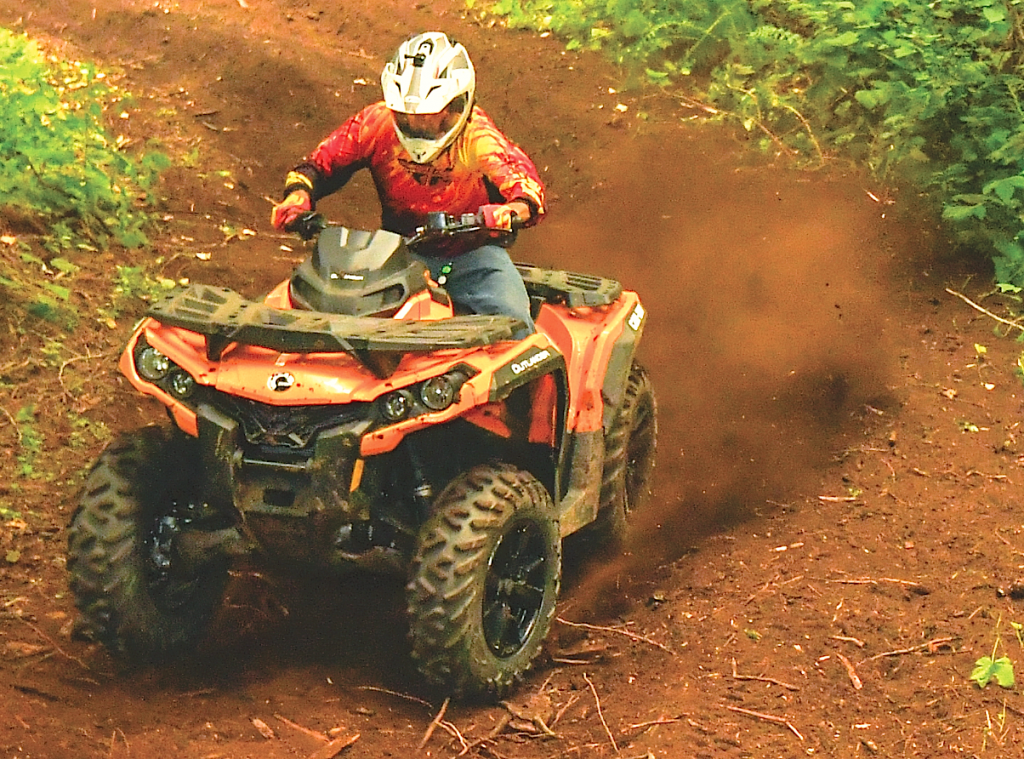 The 650cc V-twin engine didn't really need any changes from last year's model, as it has alway provided good torque and a very manageable power delivery. The 62 horsepower it generates is plenty for getting down trails quickly. You can get Outlander 4×4 quads in the 850 and 1000cc size, but the 650 is really all you need unless your normal riding is on fire roads in the mountains.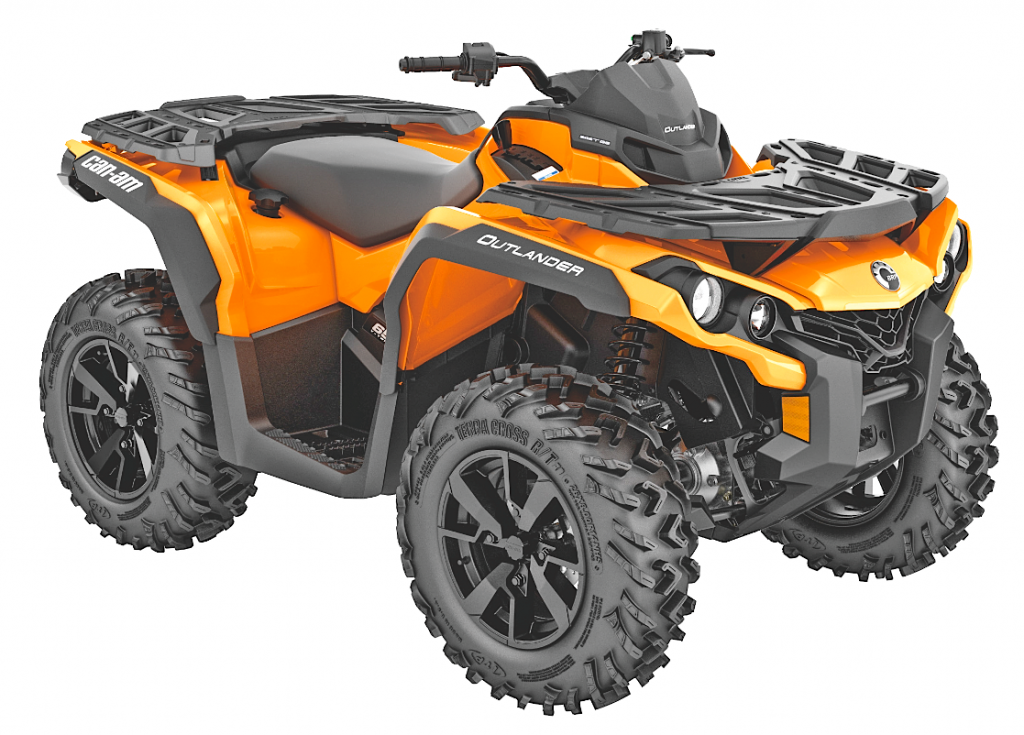 The 650 specs have it listed at 48 inches wide, a 51 inch wheelbase and a weight of 749 pounds, It has the normal CVT and the 4×4 system has an auto-locking front differential. The price for the DPS version is $9,299.
For now we can tell you the new front sway bar system impressed us on our very first ride, but it was the new suspension that really got our attention. It felt much better than the 2018 Outlander 650. We'll give you the full run down on it after some more testing and that report will appear in our December issue, which will be coming out soon.
More Can-Am info below:
https://dirtwheelsmag.com/2019-can-am-full-lineup/
https://dirtwheelsmag.com/where-to-try-out-a-new-can-am/
https://dirtwheelsmag.com/renegade-1000-mud-machine/
.
.
.