5 Best Auto Mechanics Magazines To Read
The auto repair shop industry is cut-throat and the competition is increasing by the minute. In such a situation, it is only sensible for auto shop owners to stay abreast with the industry trends. And the best way to get insights into the auto repair industry is through automotive mechanic magazines. These magazines are not only valuable for shop owners but are also a great way to source knowledge for industry professionals. Actually, some of the best auto mechanics magazines  are a gold mine for information, and today we are going to tell you all about them. Whether it's a bi-monthly magazine or a monthly one, it's important that you get at least one subscription. So without further ado, let's get into our list of the top 5 car mechanics magazines that are going to help repair shop owners unearth critical information about the industry.
Top 5 Magazines on The Auto Repair Shop Industry
1. Ratchet and Wrench
This is one of those car magazines that offers an expansive spectrum of information. It is considered to be one of the best automotive mechanic magazines and features the latest information on the auto tools industry. It is also a top choice for auto shop owners since it covers important topics including education, finance, sales, marketing, and technology. It also includes some of the real-world strategies that will help you in making your mark in the auto repair industry. Additionally, it also features information from industry leaders on valuable topics. It also highlights important members of the auto industry and builds a solid network. Valuable insights can also help in taking a tire shop to the next level. It can be helpful in deciphering how to perform repairs for example for cars and light trucks. But it's obviously recommended to get a team of technicians for that. Ratchet and Wrench have also started a podcast that is focused on ideas related to Grow, Lead and Innovate with thought leaders of the auto repair space. This can be particularly useful for auto shop owners.
2. Hot Rod Magazine
Although the general perception about the hot rod is that this magazine is for car enthusiasts, it's actually a great tool for car mod fanatics. The magazine can also provide in-depth information on the latest trends and crucial aspects of hot rodding, drag racing, and car modifications. It holds technical information mixed with valuable information about the industry which can also be of use for auto repair shop owners.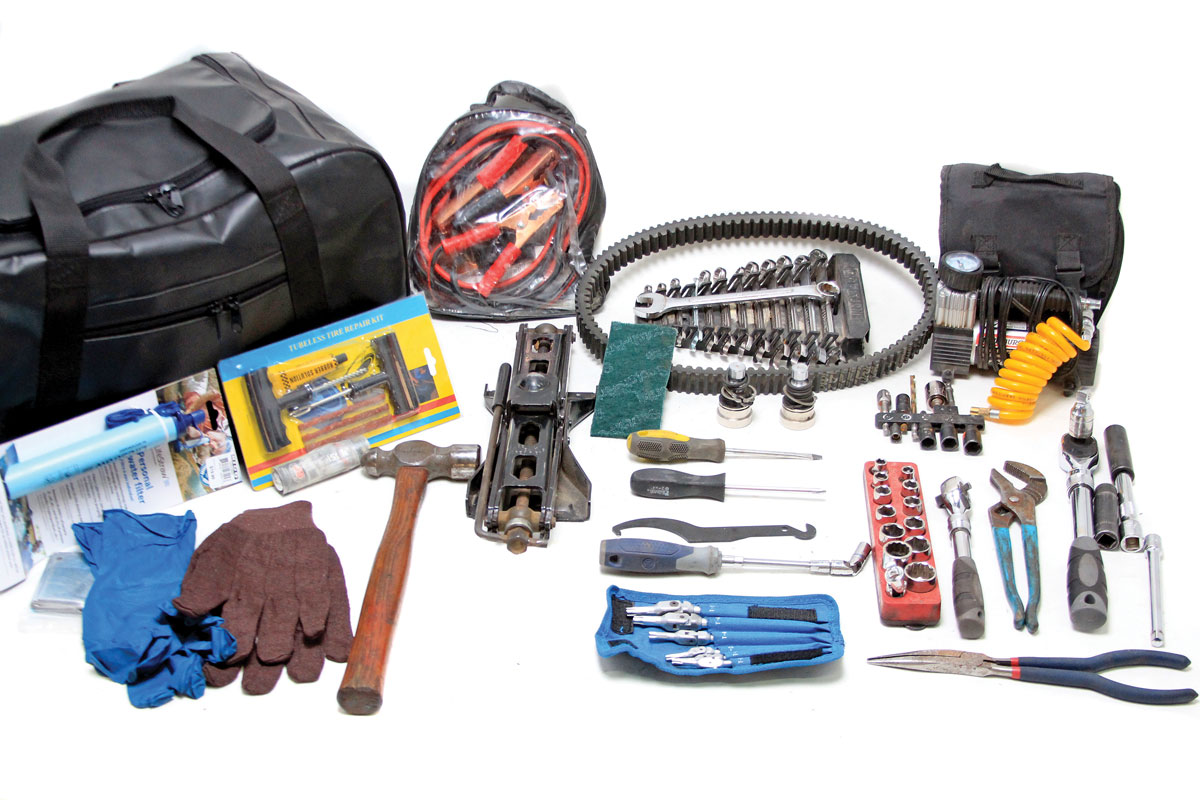 3. Shop Owner Mag
Shop Owner mag is one of the most well-known magazines in the industry and provides invaluable information on auto shop technology and business. It also gives an in-depth look at three of the most critical dimensions of running an auto repair shop business, business intelligence, brand operations, and brand establishment. One of the most useful sections for a shop owner is where they showcase profiles of top-performing auto repair businesses. It also delivers the latest news on the automotive space so you can stay informed. If you are the owner of an auto repair business, this magazine should also be on the top of your list. You can also opt for their digital editions if you are into reading hard copies anymore.
4. Auto Service Professional
This magazine is insanely popular with shop owners and technicians alike. The articles featured in the magazine contain helpful tips for car repair shop owners. It's one of the best tools that shop owners and technicians can use to increase their technical knowledge. Auto Service Professional also focuses on the importance of problem solving and technical skills, while running an auto repair business. It also has a section on the top auto repair shop dealers in the United States. Their Tools Review section offers an in-depth look into emerging tech and the auto tools space. This means you can keep an eye on new tools and technology in the industry with this magazine. The magazine also has a weekly newsletter service and provides them in digital form so their readers never miss an important update.
5. Auto Body News
This magazine is slightly different than the other ones on our list. This is because it breaks up the industry content with respect to regional and national sections. This service is important in keeping one up to date with the latest news in their area. This is a great strategy for highlighting the geographical differences in market trends and insights. So if you can always check the trends for your region. It's also great for all the technicians out there. Some of their other sections include the shop and product section, which profiles local auto shops and tools for reviews. This can help you in making an informed purchase.
Are Magazines Useful For Auto Repair Shop Owners?
There are many auto repair and maintenance tips in auto mechanics magazines. Some of the topics that are included in auto mechanics magazines are car troubleshooting, oil changes, brake pads and rotors, wheel balancing, vehicle service, oil filters, fuel filters, transmission repairs, and more. If you aren't sure what your auto needs are, you can go to auto mechanics magazines and they will help you with the solutions to your auto problems. They will provide you with a step-by-step guide to your auto issues and problems.
Auto Mechanics magazines are also a great tool for auto shop owners. They provide content and resources on automotive topics that help improve the business. They also provide opportunities to share your experiences in exchange for a free subscription. When you're in the business of auto repair, it's important to keep up with the latest trends in the industry. For example, what are the newest automotive trends and what can you do to take advantage of them? Many times, people in the auto repair business use magazines to find ideas that could help them improve their business. You can sign up for any of the five recommended magazines to get your daily dose of information regarding the automotive space.