HOW TO TAKE GREAT ACTION PHOTOS
5 Fun Ideas for Your Best ATV Action Pics
HOW-TO SERIES:
HOW TO TAKE GREAT ACTION PHOTOS
If you spend enough time on an ATV or similar vehicles, you're bound to rack up your share of impressive action photos. But, if you're like most people these days, there's a good chance those awesome photos are virtually "gathering dust" in an over-crowded iPhone or Android library you never really look through. This is a shame because while the real thrill is in the ride, these photos constitute moments and memories not that many people have. They ought to be celebrated! Here is you guide on How To Take Great Action Photos.
With that in mind, we have some fun ideas to what to do with your best ATV action photos, should you get the urge to dig them up out of those digital libraries….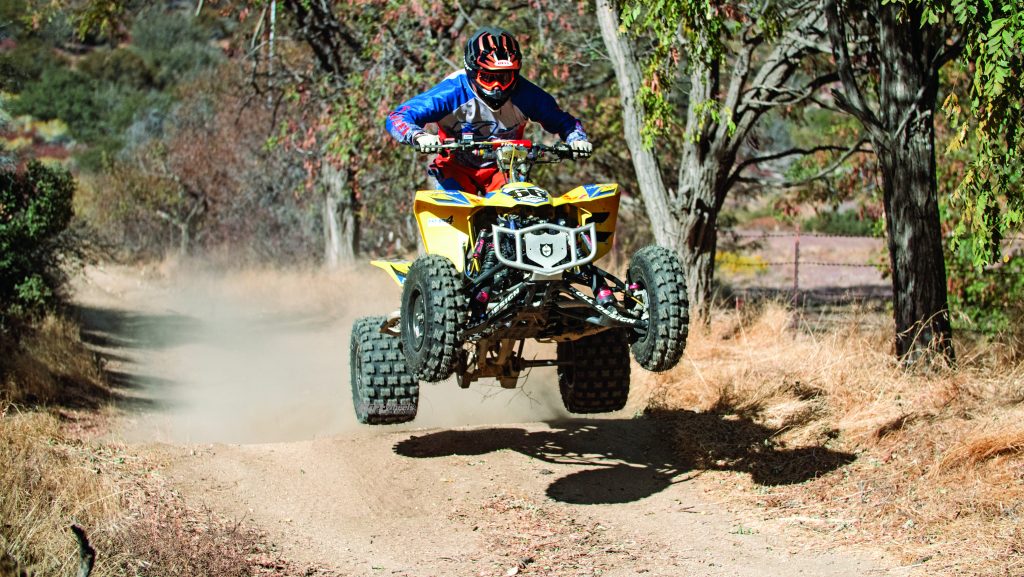 1. Start a Blog for Your Action Photos
We tend to think of blogging as being primarily about words. In fact, some people more or less equate the word "blogging" with a sort of online journaling practice. But the truth is that it can revolve around images as well! In Mashable's guide to photoblogging, a photoblog is described as "anything you want it to be" so long as the content primarily revolves around photos. So, if your ATV activity is something you're passionate about, and you have great photos you aren't doing much with, why not turn them into your own photoblog? You can log your activity, show off your images, and maybe even gain a bit of a following if you get into it.
2. Blow Photos Up for Posters
If you go back through your old action photos and you find a few that are special to you, you also always have the option of having them blown up as your own framed photos or posters. This would have been a fairly involved practice once upon a time, but now it's one that a nearby office supply or drugstore can handle with ease — and which you can usually get a good deal on. Groupon's list of photo coupon options at Walgreens gives you some idea of the prices and deals you can expect, including up to 50% off on "posters and enlargements" with regularly available coupons. You can have a poster-sized version of your favorite action shot in no time, and for very little cost.
3. Send Photos in to Existing Sites
If the blog idea is appealing but you don't actually want to maintain your own site, you can also contact relevant site owners and find someone to send your images to. Years ago, our post 'Readers Send in Their Best: Sand Dune Photos' showed how cool this can be. You can have your action showcased on an existing platform and simply enjoy putting your images out into the ATV world. You might even be paid for images, though this will depend on the site.
4. Sell Stock Photos
If you're more concerned with getting paid for your images than simply having them displayed on an interesting platform, you can also look into selling them as stock photos. While this is not a lucrative market for just anybody, it is a market of virtually nonstop demand for photos of all kinds, and there's money to be had. To that point, The Penny Hoarder names several sites that it claims will pay $100 per image — and while that may be simplifying things a bit optimistically, it does speak to the opportunity for those with great images to sell. If you have a few shots that you think are particularly attractive, or showcase ATV activity in a unique way, you may just be able to get a nice chunk of change for them.
5. Organize & Plan
Another fun idea as you go back through your action photos is simply to organize them and use them to plan your next excursion. Take scattered shots and pull them into albums showing your ATV trips over time. Then, when you can look back at your activity in sequence, let the photos inform where you might want to go next — or just remind you of trips you might have enjoyed most. This is more of a personal project, but it's one that can actually result invaluable perspective on your own recreation. It's all too easy to forget the details or order of things when we simply let photos sit unnoticed in apps and folders.
To subscribe to Dirt Wheels Magazine in print or digital form click here https://hi-torque.com/product/dirtwheels.