ATC SCREAMS THE BLUES
In the land down under
ATC SCREAMS THE BLUES
Bradley Bamber is a Dirt Wheels reader in Australia. In that country, most people live either on the east coast (Sidney) or the west coast (Perth). Bradley does his riding on the western side which has plenty of sand dunes along the coast.
Here is the 1986 Honda ATC250R that Bradley rides. The first thing you'll notice is that it's not red. Instead, he gave it a different look with a blue frame along with blue plastic. He also enhanced the custom appearance by polishing and chroming various parts.
The 250R engine got some extra attention too. Along with a big-bore piston, Bradley installed a plus 4 mm stroker crank. That brought the size up to 363cc.
So, how much horsepower does Bradley's ATC363R make? Well, to find out, he put it on the dyno. With pump gas, it cranked out 56.5 hp at the rear wheels. That will certainly get you down the trail in a hurry.
ATC SCREAMS THE BLUES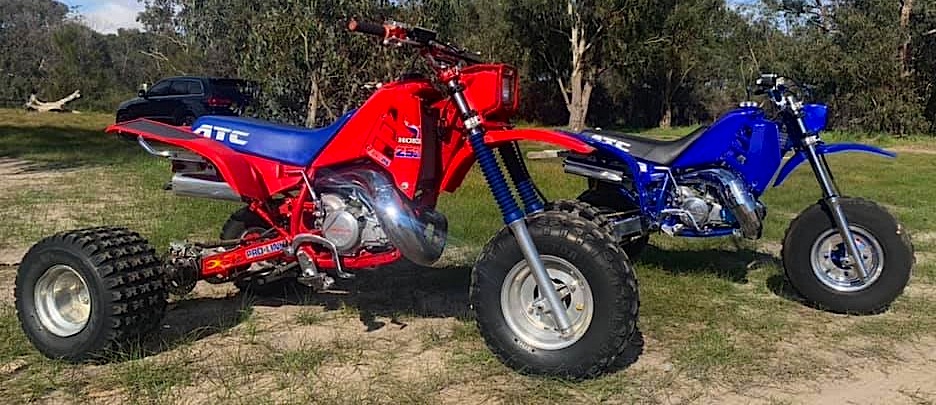 Do you have a machine that should be featured here and in our printed magazine? Well then, send us some photos and info of your UTV, sport quad, 4×4 quad, or 3-wheeler. Email it to us at [email protected]
To subscribe to Dirt Wheels Magazine in print or digital form click here https://hi-torque.com/product/dirtwheels.
.
.