— Michael Konstantinidis and his brother Manny are avid ATV collectors and builders. After the last year of the Banshee's production in 2006 they decided to help preserve this classic twin-cylinder, two-stroke machine.
All of the Banshees you see here in their collection are 2006 models, except for the orange one which is a 2008 model they imported from another country.
While building their own collection of Banshees they began building quads for other ATV enthusiasts as well. Soon, they started their company called Banshee Boyz Unlimited.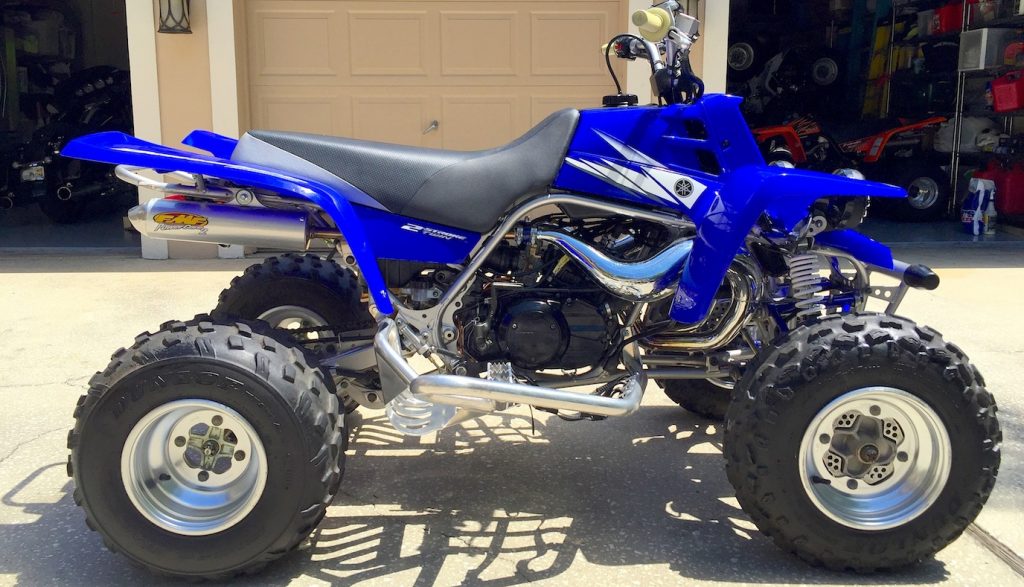 If you're looking for Banshee parts or wanting to buy a completely restored Banshee, they would be a good source to contact. You can E-mail them at [email protected]