Best Games to Feature ATV Experiences
In recent times, it has been hard to get out in your ATV or UTV and burn up the miles. Restrictions on movement have certainly hampered many enthusiasts and whilst we begin to emerge from the weird year that was 2020, there will still be some people wanting to get their off-road fix virtually, rather than in real life.
Video games have provided solace for many during 2020 and the early part of 2021, and that is where we might see some turning as they look for a fix of hills, dirt, and dust. In fact, many motorsports fans found their way to eSports and the like in 2020 because of physical competitions being postponed. The Race detailed more than 25 competitions that had engine fans glued to YouTube rather than a steering wheel last year.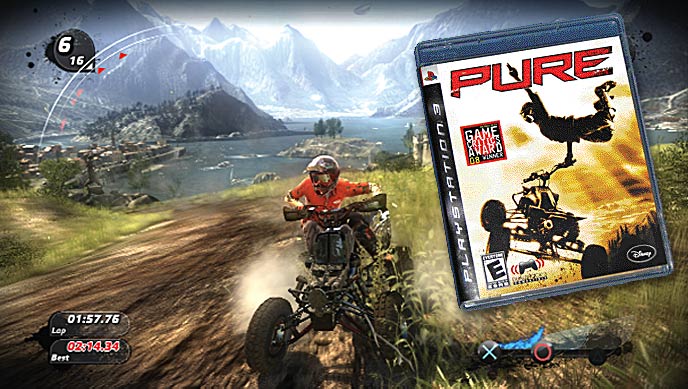 Racing games are not new, with some of the earliest arcade machines putting you in the driving seat of cars you could not own in real life, such as the Capcom classic Outrun. Over the years, the quality of games has developed and evolved, with excellent graphics, sound, and real-life handling. The genre has become so successful that racing is even found in other types of games, too. The games look to attract fans to titles such as puzzlers or online slots. There are some racing games on Foxy Bingo including Neon Rush Splitz and Wacky Races, which blend popular imagery with an altogether different genre. There are also plenty of puzzle games on Android and iOS, such as Vector Racer, delivering a racing-themed experience to players.
Of course, ATV fans wanting to get their fix will be looking for big tires, steep hills, and plenty of dirt and filth for their gaming fix. If that describes you and you are packing a PlayStation 4 or Xbox One, then these are the games to check out this spring.
Dakar 2018
Released on PS4, Xbox One, and PC, this is a simple simulation of the famous Dakar Rally. It is officially licensed, and puts you in an off-road car, truck, or quad, pitting you against other drivers to become the champion. It is fun to play, with one of the largest sandbox environments available. The ability to race in many classes is fun too, but the game is a challenge. Be prepared to consider finishing, not winning, as much as an achievement as anything.
MX v ATV All Out
We have enjoyed the MX v ATV franchise before, way back on the Xbox 360, but this is the sixth and latest installment to be released, and the only one with a dedicated PS4 and Xbox One release. It is very much a racing game, putting you in control of off-road motorcycles, quads and UTV vehicles as you hunt for those crucial personal best times. The game is officially licensed and there is scope for you to play exhibition modes where points are awarded for stunts in the air. There is a free ride mode too, which focuses more on exploration than the competition and plays into some of the themes many off-road fans enjoy out in the real world.
Off-road Racing: Buggy X ATV X Moto
Released last year, this title lacks some of the finer points of the previous two, such as free roam, and is very much an out-and-out racer, which you should glean from the word 'racing' in the title. You can play alone if you wish, but it does have a strong multiplayer element, both online and locally in your own home. The graphics are a little more basic without recognized makes and models, but you can customize your appearance and that of your chosen vehicle.
Overpass
Overpass is one of the latest video games to hit the ATV market, and one of the most spectacular. It uses a realistic vehicle physics system, as well as a realistic vehicle handling model, which means one slip and your race could well be over. There are six different locations with a total of 43 different tracks to attempt in a range of real-life UTVs and ATVs. It is a technical and accurate simulation rather than a loud and proud racing game, and it will certainly appeal to ATV purists, more so than any of the other titles.