CAN-AM X3 REAR BED STORAGE BAG
— The stylish way to carry extra gear —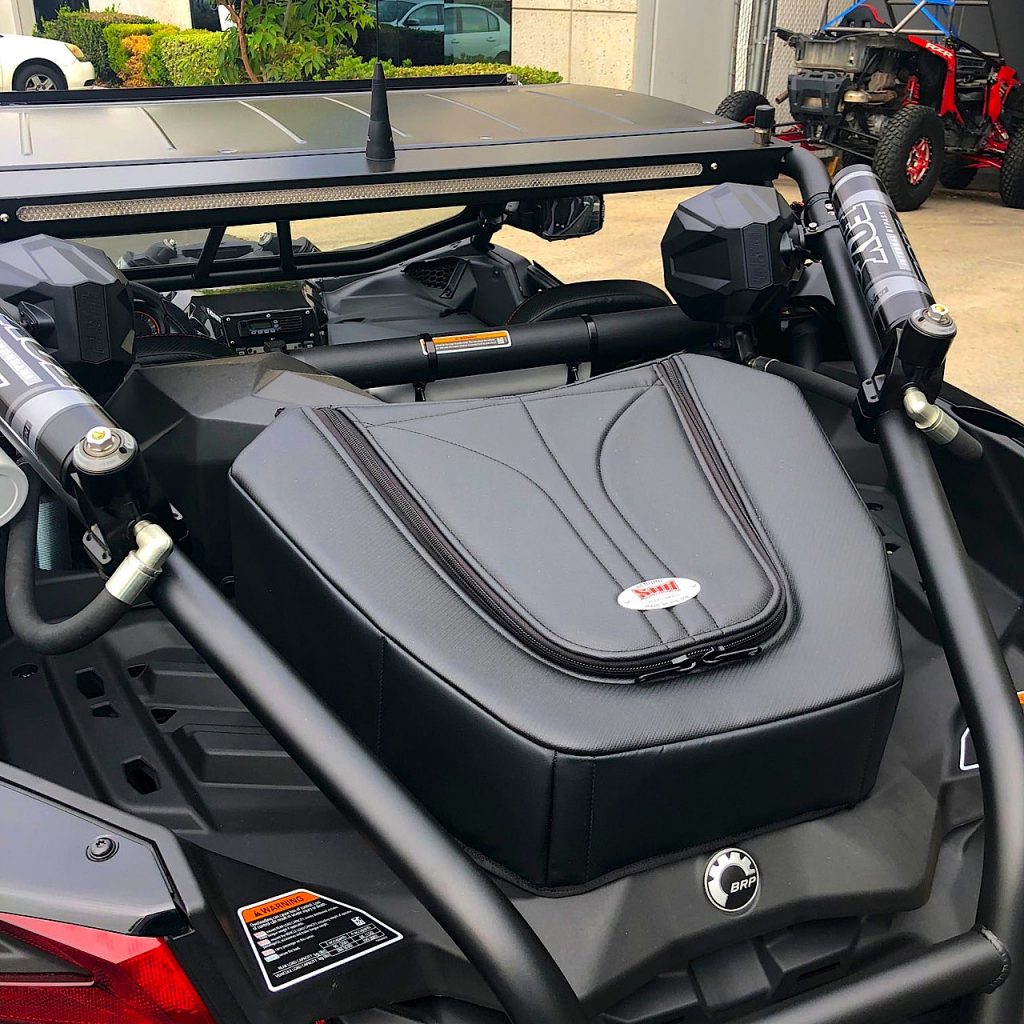 The Dirt Wheels crew was checking out some new things from SDR Motorsports and this storage bag caught our eye. It was cleverly designed to fit in the space in the rear bed of Can-Am's X3. They did such a good job it looks like it came stock from Can-Am.
There is no bulky hardware or weird mounting clamps to figure out. You just remove two bolts, drill two new holes and the bag mounts simply and cleanly like it came from the Can-Am factory that way.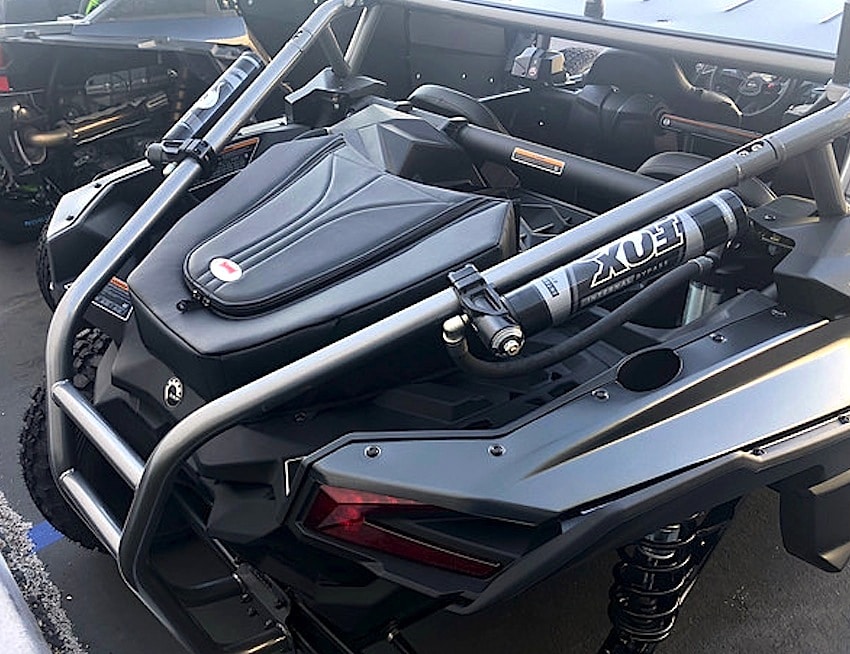 The bed bag features a full top zipper enclosure with net storage pockets inside. It seems to be perfect for carrying tools, soft coolers, jackets and just about anything you can shove inside. It is NOT for carrying  fuel containers or anything flammable.
The price is $249.99
Contact> http://www.sdrmotorsports.com/
.
.