GNCC PROFILE: BRYCEN NEAL
CST Athlete Spotlight: Brycen Neal
GNCC PROFILE: BRYCEN NEAL
Many little boys want to be just like Dad when they grow up, which is why Brycen Neal began racing at five years old on a pw50 at the local motocross track. His love for the sport grew and carried him to earn 16 different title wins over his career. With that kind of pedigree, it easy to see that this pro puts stock in the products that help him succeed.
Brycen took third in the XC1 Pro class over the weekend at the Ironman GNCC. We asked him what it takes to get to the podium.
"The maintenance program is the most important thing when it comes to racing. I give my machines as much love as possible in between races. Lube your cables, make sure you have no bad bearings, touch every bolt on your bike and keep fresh CST tires on your machine!"
GNCC PROFILE: BRYCEN NEAL
Aside from mechanical prep, Neal keeps himself in top shape by running, biking, rowing, and of course taking plenty of laps on the practice bike. He still finds time to have fun to keep his mental focus light with the occasional hill climb and creek jump.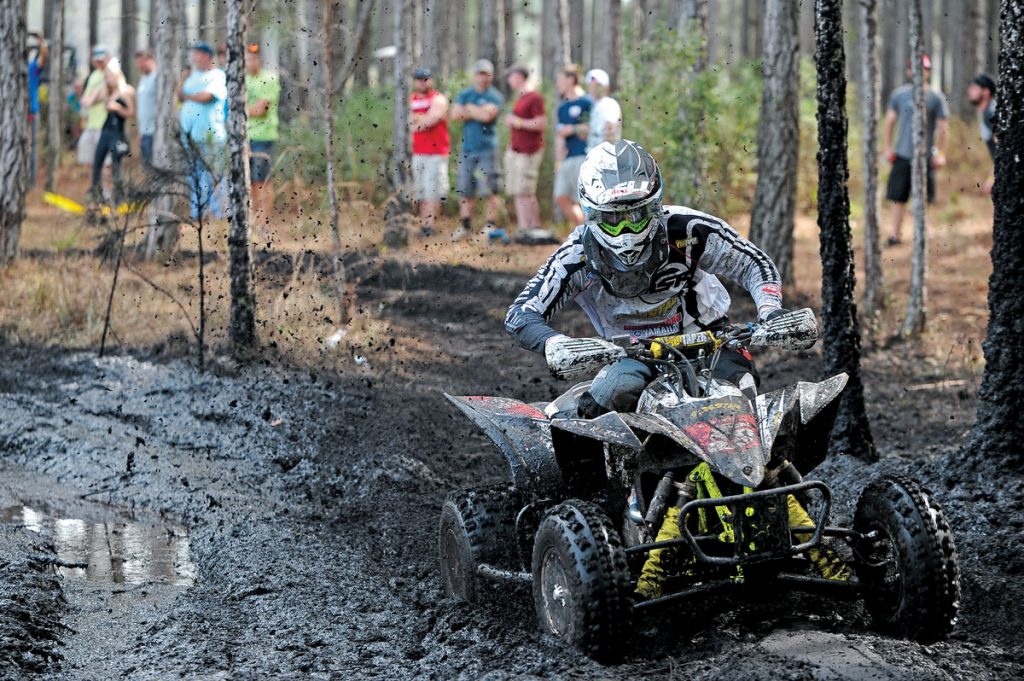 Brycen loves the GNCC track in Washington, Georgia because it has ideal dirt, but says the hug mud holes, tree roots, and rocks make Snowshoe the most difficult. "I prefer the CST Pulse HT's! They are the most versatile tire in all conditions, the compound of the tire and tread pattern makes it ultra-competitive in any conditions that are thrown at me!" When asked how important tire choice can be Neal tells us "Tire choice is HUGE when it comes to racing, having the wrong tire setup can make or break you. That's why I choose CST because no matter the circumstance, CST tires has me covered!"
GNCC PROFILE: BRYCEN NEAL
Brycen's tip for riders and racers ride when you can and enjoy every minute because we won't be able to ride forever. Catch more of Neal and his race action on with CST by checking out his full athlete profile!
To subscribe to Dirt Wheels Magazine in print or digital form click here https://hi-torque.com/product/dirt-wheels.