DIRT WHEELS GREATEST HITS
Our readers votes for best machines...
Dirt Wheels Greatest Hits are machines that our fans liked the most according to their interactions.  So we put together the top 15 most popular posts from the last year to bring you all the best content in one package! We don't always get a lot of information about the epic machines our readers send in for us to share, so we will do our best to tell you about these greatest hits.
15. Baja Honda
This Honda 400EX was built by our buddy JB Wall as a desert and dune quad on a budget. We don't see many builds on this model, but it's a great platform to build on!  Click here to read the full story on this fun little machine.
DIRT WHEELS GREATEST HITS
14. Laeger 250R
This iced-out TRX250R is equipped with Laeger racing parts making it both a beauty and a beast!
13.  Repsol  Honda TRX 250R LRD
Talk about beefcake. This Moto GP-inspired machine was built with LRD performance products but that's pretty much all we know. LRD has been out of business for about 10 years now, but LED performance is its new offshoot. They were mainly known for motors and exhausts.
12. Honda Hoarders '86 250ES Big Red
We were surprised that only two three-wheelers made it onto our greatest hits list, but it was no surprise that one of them was this gorgeous "Big Red". This collectible early utility four-stroke beauty was given a Brad Rye 4″ lift kit, 29.5″ outlaw tires on ITP beadlocks, and custom fenders from Maier plastics in robin's egg blue. It's always interesting to see a three-wheel mud build, but this one is particularly good looking.
DIRT WHEELS GREATEST HITS
11. Asphalt Banshee
We would love to go burn some rubber on this Banshee build. The low profile look and slick tires make us want to ride something other than the dirt and sand. We're not sure if this build is actually sponsored by Red Bull but the graphics sure do make it pop.
This muy mal Baja quad was the only machine to make a repeat appearance in the greatest hits so we decided it was worth including it twice. Although this machine is less than 20 years old, the old school headlight setup give us some serious throwback vibes and it was a ton of fun to rip this bad boy.
DIRT WHEELS GREATEST HITS
9.  Suzuki LT250R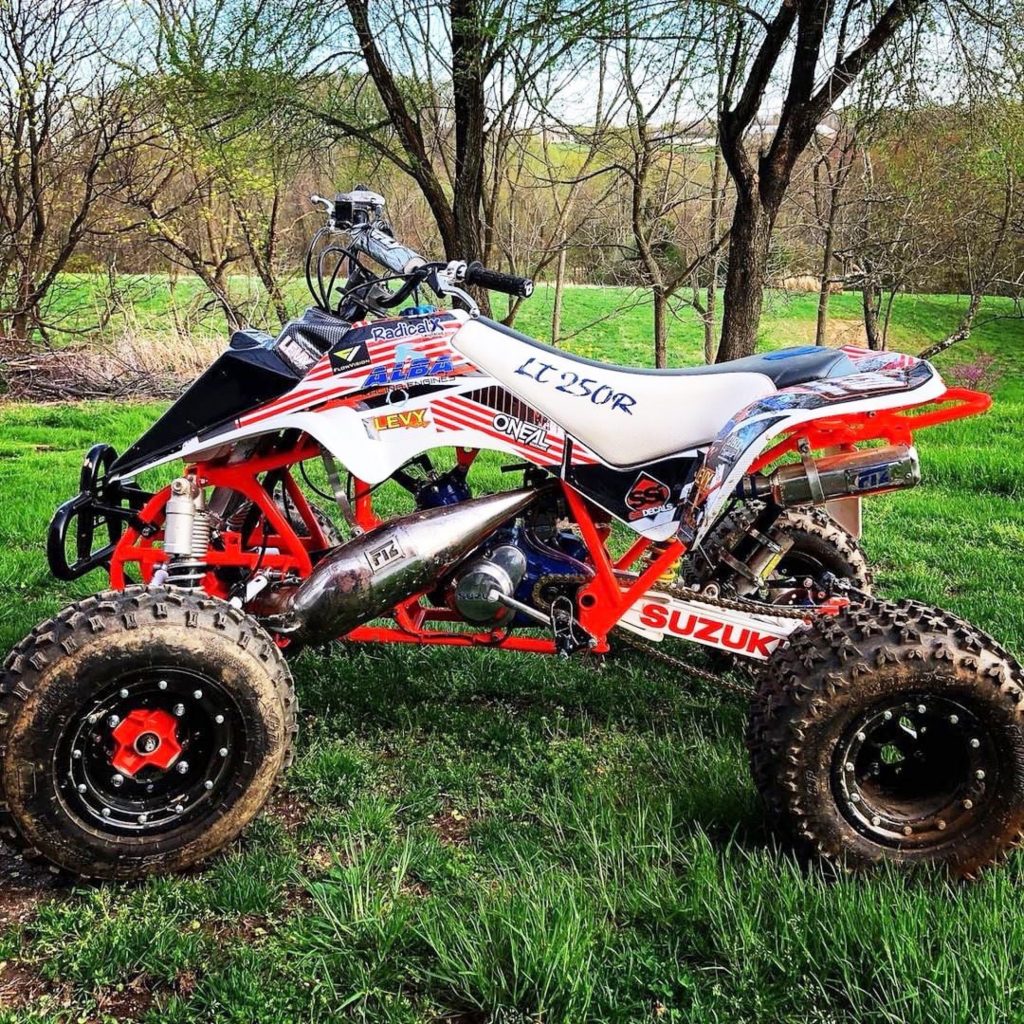 While the Honda TRX250R is by far the most popular among our readers (the proof is in the numbers), we love to see that this great QuadRacer made it to the greatest hits. The LT was the original 250cc two-stroke sport quad, but Honda quickly took over the "R" nickname after its 1986 release. We old-timers have a special place in our hearts for the LT with many memories from Indian Dunes back in the day.
8.  Yamaha Blaster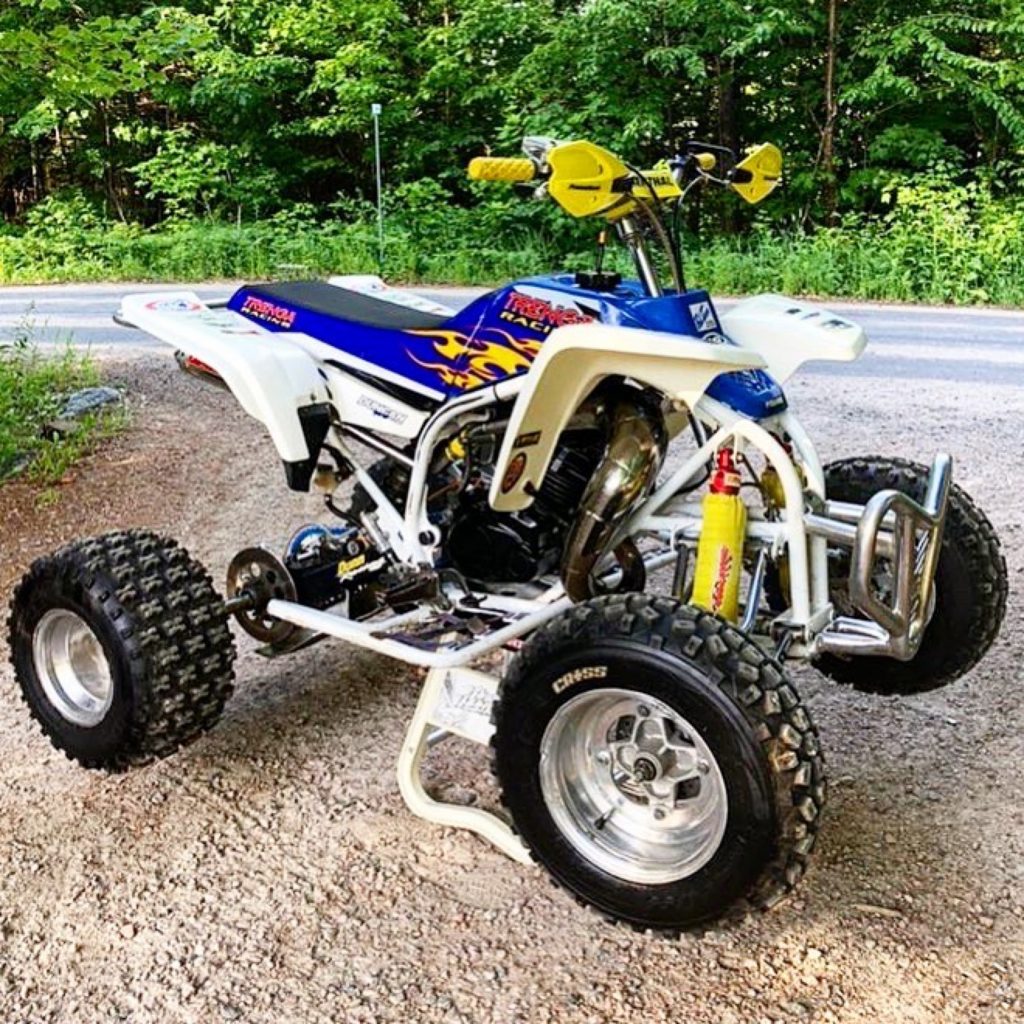 One of our readers built this Blaster for his little brother to shred, and we have to imagine it scored him some major cool points. This clean machine screams speed with chrome and flames.
DIRT WHEELS GREATEST HITS
7. Mint Condition ATC250R
This mint condition ATC250R caused quite the stir in our comments on Facebook and Instagram. The owner has an extensive collection of 3-wheeler restorations and a few he even built one part at a time from SCRATCH.  While some think it's a crime to never ride it,  this particular machine can be considered a collectors gold mine. (Not to mention he has plenty more of these to ride) Gas has never been in the tank, but an iv was hooked up to the carb to prove that it could run.
6. Dirt Wheels September 1985 Throwback Cover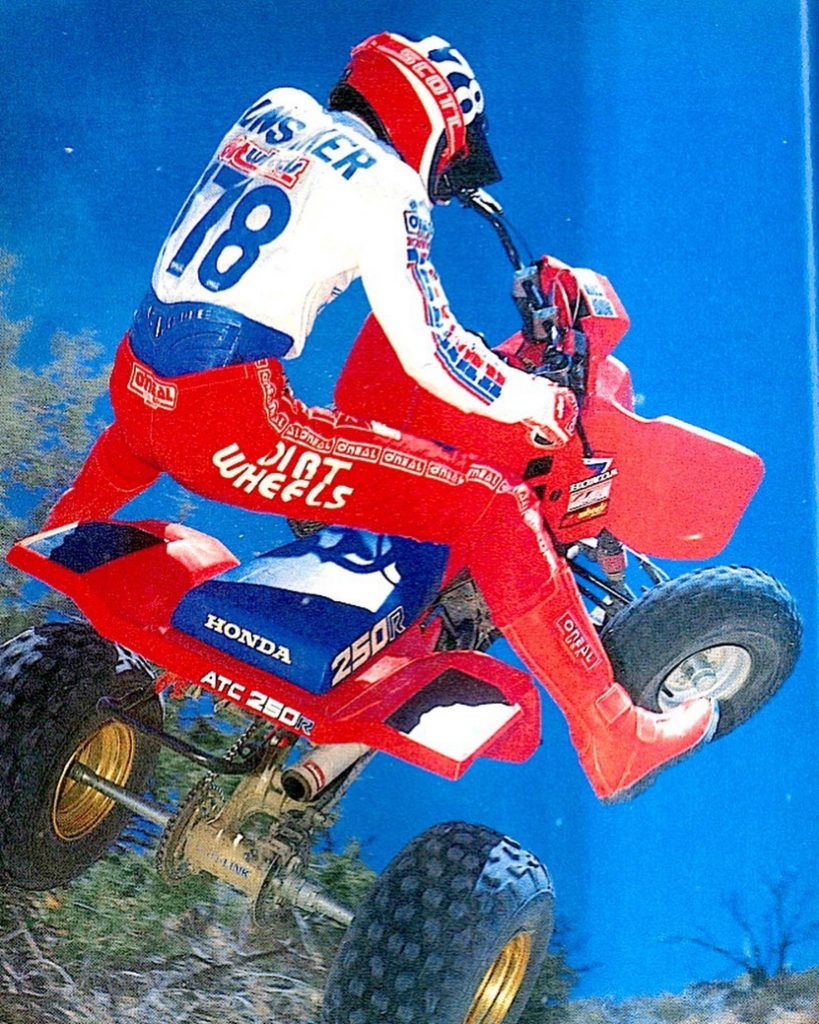 1985 was a glorious time for the off-road world. Our September issue had this picture on the cover and talked about 3 to 4 wheel conversion kits for the  ATC250R.  Some fans seemed to think that sticking with a three-wheeler was the way to go, while others thought it was better to just buy a quad rather than do the conversion.
DIRT WHEELS GREATEST HITS
5. Duncan Racing Roll Design 250R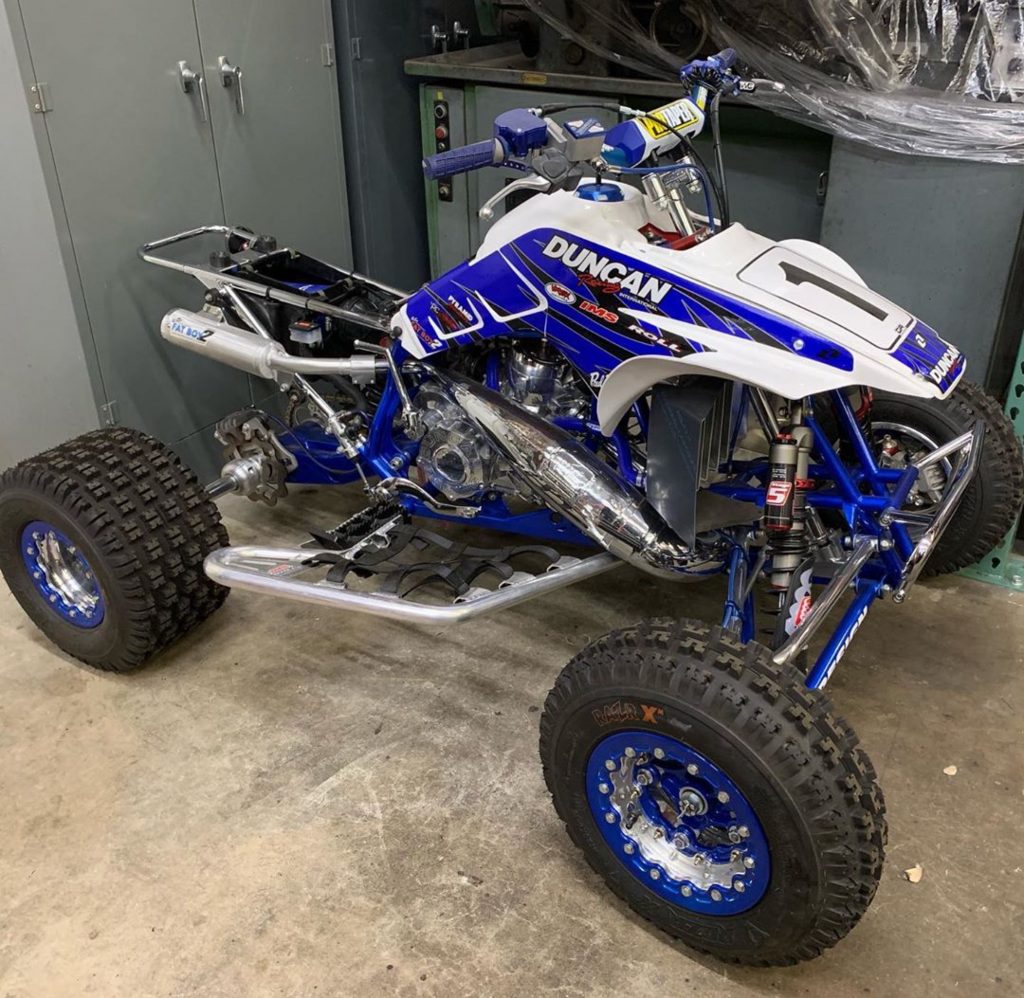 Duncan Racing builds are always popular with our readers and it's pretty obvious why. We spotted this build sitting at the Roll Design headquarters, and even though it was a work in progress we had to share the beauty, and we ended up doing a full story on this showpiece. You can find the full story HERE!
4. LED Performance 363R Honda
Racer Kyle Burnham is no stranger to tricked out LED performance builds. This 363 sounds mean and looks even meaner. Outfitted with Rath, BVC,  Hinson, Pivot Works and more it fits right in on our greatest hits list.
DIRT WHEELS GREATEST HITS
3. Duncan Racing Screamin' Banshee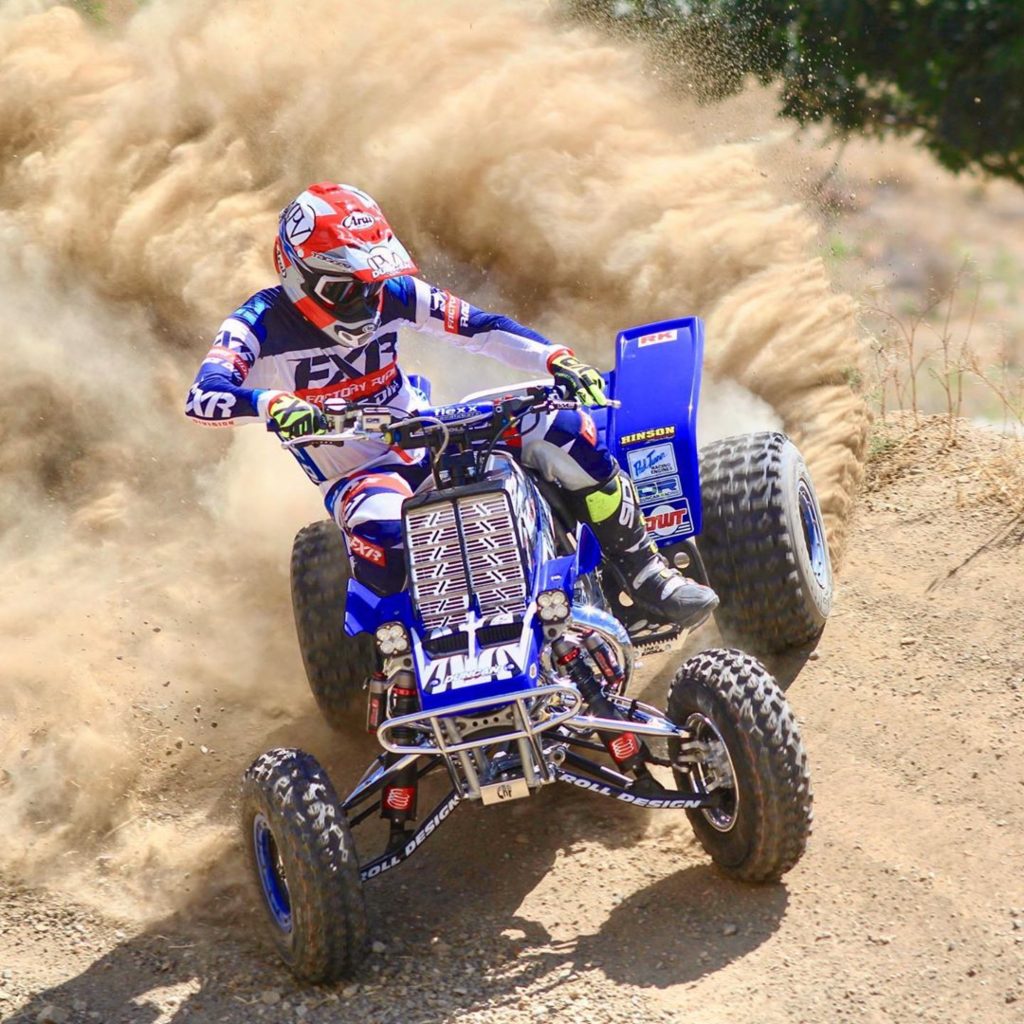 Featured in our November 2019 issue, this Duncan Racing Banshee came in hot for our greatest hits.
2. TRX250R Build
The clean white frame and buttery sand tires bring this 250R to our number 2 spot. You really can't go wrong with a good two-stroke.
DIRT WHEELS GREATEST HITS
1.  Chart Topper 250R
Topping the chart is yet another 250R. This super clean build really stands out with its chrome pipe and neon frame, while still keeping the classic Honda looks. It's just begging to be ridden.
To subscribe to Dirt Wheels Magazine in print or digital form click here https://hi-torque.com/product/dirtwheels.