DRIVING TIPS: 10 NEWBIE UTV MISTAKES TO AVOID
Not necessarily in order of importance By the staff of Dirt Wheels
DON'T DO DOUGHNUTS
We aren't sure what it is about a UTV, but everyone who gets in one wants to start doing doughnuts. That isn't a good idea in a tall machine with active long-travel suspension. It is a very good way to land your machine on its side. If you absolutely can't resist, don't let off, but don't say we said it was okay. The same is true of deep-rutted turns. You can't repeal the laws of physics. You can only slam into rutted turns so hard before the inside wheels lift.
CARRY WHAT YOU NEED TO GET HOME
We keep seeing people broken on the trail. They may have a boomin' stereo and a cooler, but they didn't carry a single tool or spare part with them. We have assembled tool bags like the one featured in the August 2016 issue of Dirt Wheels. You must be able to repair a flat, change a CVT belt or at least get towed to camp. Don't be unprepared. Remember the first-aid kit as well.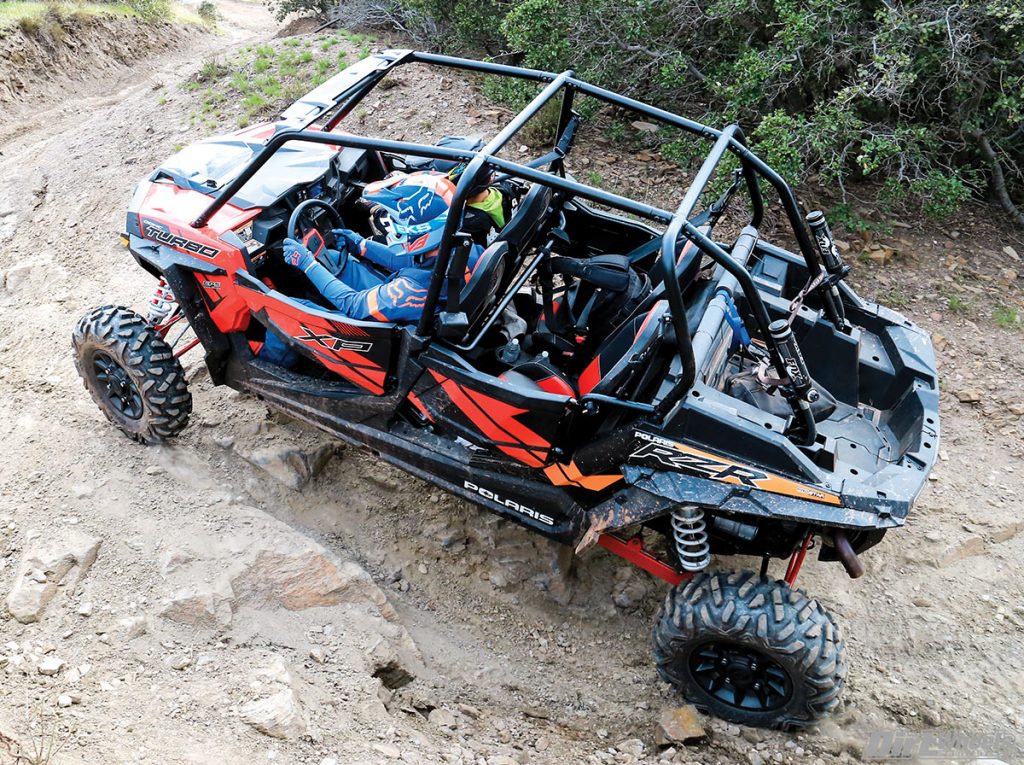 WEAR PROPER SAFETY GEAR
The absolute minimum is a helmet and eye protection. In California, helmets are required by law. When we get to states that don't require helmets, far too few participants are wearing them. You need eye protection, long sleeves, gloves and boots that go over the ankle.
LEARN AND FOLLOW TRAIL ETIQUETTE
Stay to the right side of the trail, go slow near campgrounds, don't haul butt into blind corners, stay on marked trails, and so forth. We routinely hold up fingers indicating the number in our group to oncoming drivers, and oftentimes they give us a smile and a thumbs up in return. Don't be clueless. Be educated about what is expected on the trail. Don't be the problem for your riding area. Have the correct paperwork, flags, exhaust and stickers for your riding area.
SPEND MONEY ON SAFETY BEFORE SPEED OR BLING
Don't be that guy who has a stereo, a trick graphics wrap, a loud exhaust or other accessories but your tires are worn. Make sure you have safety handled, especially if you plan to drive hard. Have a good helmet, five-point seat belts, a roof, doors and whatever equipment is correct for your riding condition. Safety also includes a machine that is maintained and working correctly. If you have those things taken care of, then you can get the fun stuff.
DRIVE WITH A GROUP
You should always travel with at least one other machine along. If you drive in a popular area where there are many other enthusiasts, you are probably safe to ride alone, but try to find a group to ride with. We recently got 12 miles from the trailhead, and the car we were with shorted out the electrical system. Without a second machine along, that would have been a long walk  back.
DON'T BUY TIRES BECAUSE THEY "LOOK COOL."
Nothing looks cooler than mounting up some monster, beefy, aggressive tires to your machine—until you realize that you ruined the performance. Your machine was built with certain tire sizes for a reason. There are very good reasons to change to a larger tire for clearance or to make the machine roll across obstacles better. There are reasons to add heavier tires as well if you need the flat resistance or drive on sharp, broken rocks. Just remember that you need body clearance, full-suspension travel, that your steering might get heavy, and you could lose performance feel with larger or heavier tires.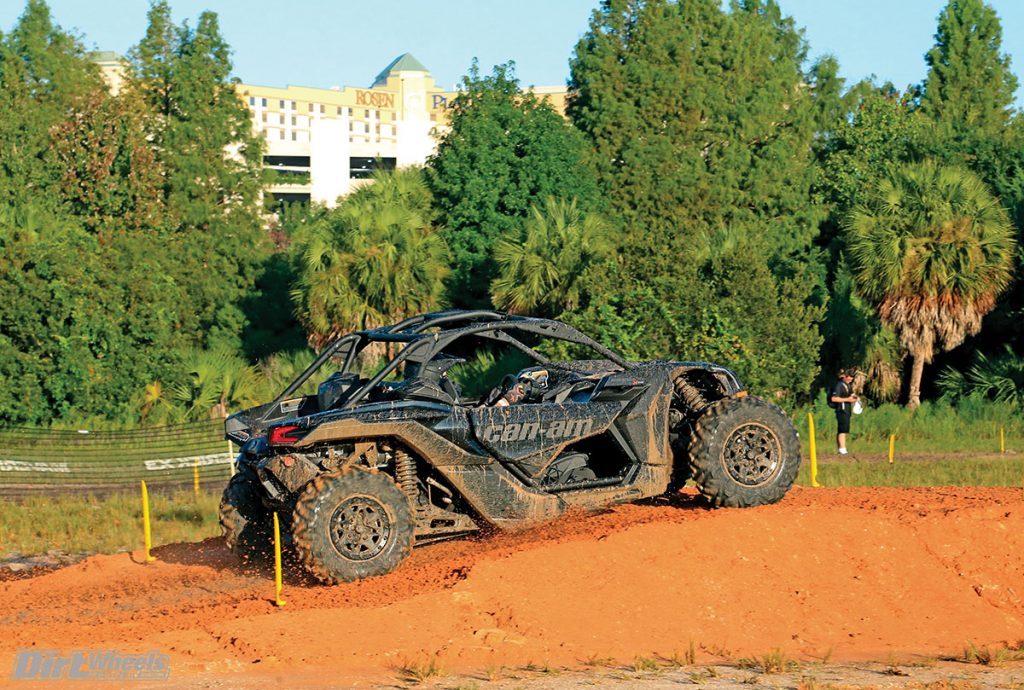 SUSPENSION SETTINGS ARE LIKE FREE MONEY
There is a reason why your suspension is adjustable. Use the adjustments to make sure that the ride height is set correctly, then spend time with the damping adjustments. You may be stunned at the improvements that can be had without spending a dime! Remember, the suspension needs to move freely. Grease isn't free, but it's close enough. Use those grease fittings, and your wallet and your spine will thank you.
BREAK IN THE CVT BELT
If you have a machine with a CVT belt, run the first 30 miles without ever going over half throttle. If you take the time to break in the belt, it will last much longer and will save you significant money in the operation cost. We know it is frustrating to go that slow for 30 miles, but it is worth it.
TIRE PRESSURE IS IMPORTANT
Tire pressure is vital for safety on all vehicles, but it is critical to safety and performance with a UTV. Your machine should have tire-pressure information, and the factory arrives at that information through testing. They are looking for the best performance with the most possible safety. Follow the recommendations. Pressure should go a bit lower in sand or mud and higher in rocks.