REAL-WORLD TRAIL PREPAREDNESS
FEATURE: What people really take on the trail 
By Casey Kramer
REAL-WORLD TRAIL PREPAREDNESS. Whether you're an expert who has ridden every trail in the world or you can't even spell "preparedness," we've got you covered with all the tools and supplies you need to make your ride safe, comfortable, and enjoyable. Not only will we tell you exactly what to carry to fix your machine in a pinch, but we also have some extra gadgets that will make your ride better overall. Let's start with the basics.
Rather than ask established experts, we asked real folks what they actually take with them, so the perspective may be slightly different. More so because we asked drivers and passengers what they considered vital. Obviously, your preparation will differ if you ride or drive alone as a single vehicle or if you generally stay with a group. Most of these tips best apply to UTVs or 4×4 quads that have the capability of carrying equipment. Sport quads riders are generally limited to what they can carry in a fanny pack or backpack.
JUST IN CASE…
REAL-WORLD TRAIL PREPAREDNESS
There are so many unpredictable scenarios that can become reality during an outing. It's good to be prepared for the worst and hope for the best. For that reason we've included a few first-aid kits to choose from, ranging from just the basics to the full race-ready size. If you are just looking for the basics, then consider getting a small kit like the Total Resources International 326-piece box found on Amazon. It's rigid and easy to mount, with hard-plastic internal compartments to keep everything in place. The Everlit IFAK kit is military grade that has the basics but comes with a few extra tools that are helpful, but not overkill, like a knife, compass and flashlight. Our last kit is actually made especially for UTV racers by 1Life Trauma Kits. It is a little more expensive, but it has a specific kit mount, and the SAM XT Extremity tourniquet can be purchased separately as well.
If you have one of those buddies who always ends up in the back of an ambulance, then we suggest adding a few things to any kit you might carry with you. In a pinch, having a clean microfiber cloth on hand, rubbing alcohol in a bottle, superglue (not Gorilla brand) and duct tape for making a splint can be all you really need, whether you have it all or you have no other supplies.
TOOLS AND SPARES
REAL-WORLD TRAIL PREPAREDNESS
Whether you decide to carry everything on this list or not, it is important to consider which tools and spares are something to carry with you on any ride. Some people feel carrying a toolbox or a spare tire takes up entirely too much room. Most drivers get by with a few tools and spare parts.
Tire Plugs:
Sometimes parts break or tires deflate mid-ride, but there are plenty of tools that make it quick and easy to get you back out on the trail after an unfortunate event. One of our favorites comes from Tusk for $19.99. This tire repair kit comes with all you need to plug small punctures. Slime makes a great kit that also helps prevent flats, but if you have a way, it is best to carry a spare, because not all flats have an easy fix. You'll need an air tank or a 12-volt portable compressor.
Spare Belt:
REAL-WORLD TRAIL PREPAREDNESS
Whether you've never blown a belt or you go through one every ride, it's important to keep a spare so you don't get stranded. Changing a belt is easier than you'd think, but having the right tools can save you the unnecessary hassle. The UTV belt change kit from Savage UTV is in a water- and dirtproof case, but it comes with a location for a belt and all your tools in one convenient package. Another good belt-changing tool is a sharp knife to cut the stringy mess out of the clutch housing.
Ultimate Toolkit:
Some argue that any problem can be fixed with zip-ties or duct tape. We agree that these are surprisingly handy; however, there are a few other things that can be essential to getting out of a bad situation. Assault sells a kit that has pretty much anything you'd need. Here are some essentials that you can probably already find in your toolbox.
Allen heads:
4mm: Tilt wheel, 5mm: Front brake caliper, oil line, 6mm: Turbo, rear brake caliper, oil drain 8mm: Diff drain & fill, trans drain & fill
Torx bits:
T25: Door skin, buss bar, CV boot guard, ECU T27: Overflow bottle, EPS cover, seat adjuster T40: Bodywork, hood
Sockets & wrenches:
REAL-WORLD TRAIL PREPAREDNESS
8mm: CVT cover, side case 10mm: Skid plate, ground wire, starter solenoid, shift sensor, exhaust shield, radiator mount, buss bar
11mm: Air intake tube
13mm: Frame support, sway bar mount, front fascia, brake line, steering shaft, battery cable, water pump, pedal assembly, rock guard
15mm: Ball joint pinch bolts, steering shaft, EPS, cage, harness bar, rear caliper brakes, rear hub, sway bar
16mm: Diff mount, front caliper bracket, seat belts
17mm: Steering shaft, turbo oil line
18mm: Shocks, A-arms, trailing arm, frame support, radius rods, tie-rod, diff
19mm: Turbo oil line, lug nuts, shift cable, seat belts
27mm: Axle nut (or 1 1/16 inches)
We also suggest that you carry a jump box, because we all do stupid things like leave our lights and music on accidentally, which kills the battery. Antigravity Batteries sells a series of Micro-Start boxes that can also be used to charge your phone. The compact kit should fit right in your glove box, and we use it way more than we'd like to admit.
Navigation & Distress Signal
REAL-WORLD TRAIL PREPAREDNESS
Most phones and cars come standard with navigation systems built right in. With off-road vehicles, our path is usually a little more uncharted than what a typical nav system is set up for. But, is it worth it to buy a full navigation system for your machine? Sometimes the answer is yes, but there are also apps you can use for free or for a price that shows most of the trail systems you could ever want to explore. Some of these include the Polaris Ride Command system that works as a tandem app and in-car system with the crowd-sourced UTV Trails, LeadNav, Gaia GPS and more.
If you feel like you need a full navigation system, then the options are just as vast with brands like Magellan, Garmin and Lowrance. If you go to the Lowrance site, it only talks about fishing. Lowrance GPS for OHVs are found at PCI Race Radios or Rugged Radios. If for some reason you have no navigation and you do get lost, then the SPOT satellite system is great for getting you out of trouble. It uses GPS signals to send out a distress call even in the middle of nowhere.
Tow Tools
Sometimes there is just no fixing a problem you encounter on your ride, but even when it comes time to abandon hope, you probably don't want to abandon your vehicle. So, instead of calling AAA, have a buddy tow you back to camp. Tuff Trail Gear Recovery kit can help you get you or your buddy back to camp in case someone goes into limp mode, breaks their last belt or has some other issue. These kits come with basic tow straps and soft shackles, and they come at a reasonable price of $75 and $104. They're also small enough to take in your regular toolkit or a small bug-out bag. We have even seen people remove part of the bodywork or find scrap wood or plastic to act as a slide for a missing wheel or suspension parts while the machine is towed back.
However, if you find yourself in a really sticky (or broken) situation, you might need something a little more powerful like a Warn winch. Winches are not only great for towing broken vehicles, but they can also pull machines out of mud holes, flip UTVs back over and even tilt your rig up on two wheels to change a tire. Warn offers a variety of tough and trusted winches from both the VRX Powersport line and the Axon winch line.
TRAIL ESSENTIALS
REAL-WORLD TRAIL PREPAREDNESS
Now that we have the basics of tools covered, let's move on to some of the products that you can bring on your ride to make things even better. We've got all the gadgets that will keep you warm or cool, stylish, buzzed and more!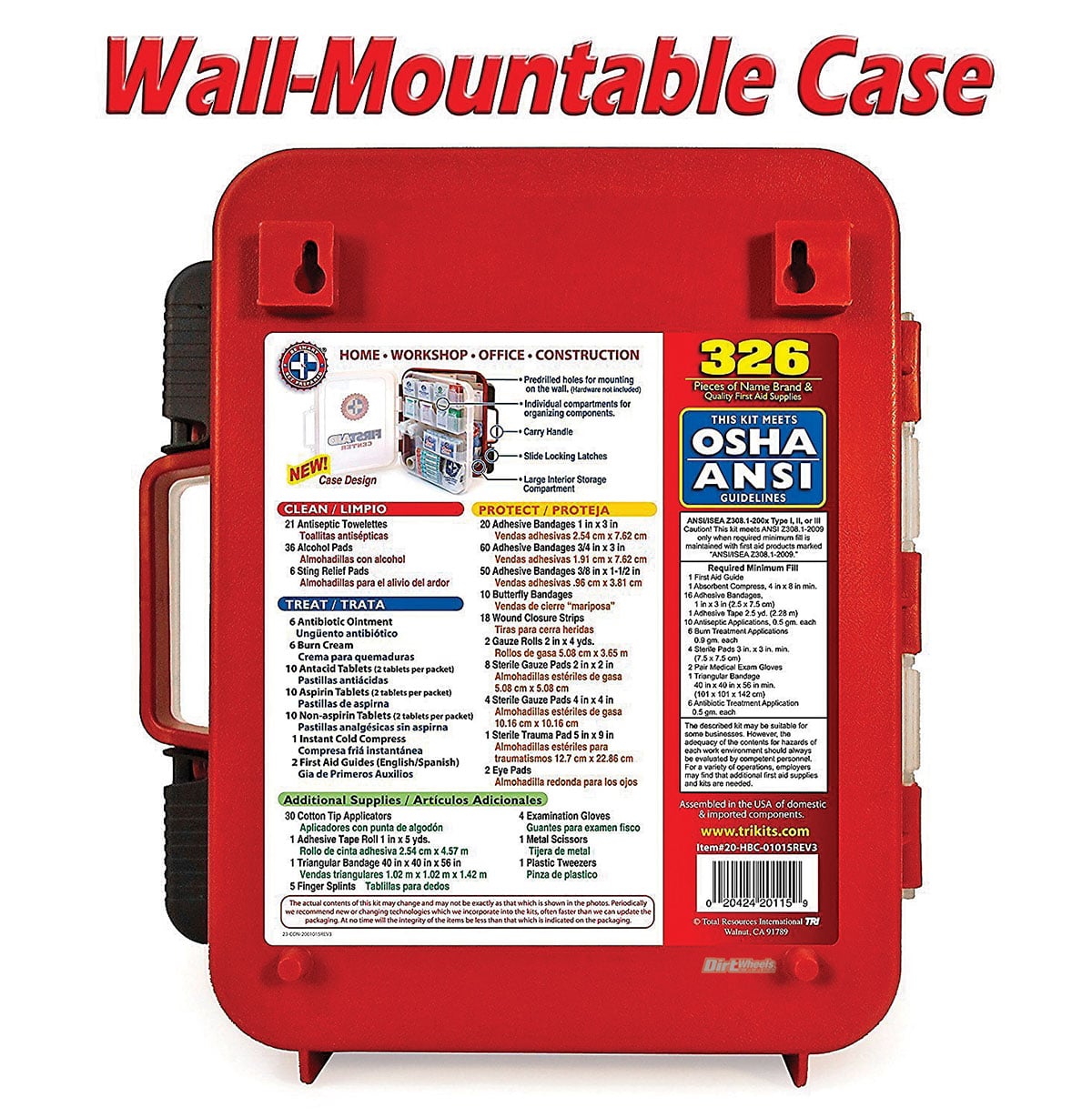 Chill Out:
When it's cold and wet outside, that doesn't mean that you are stuck inside. In fact, it often means that riding conditions are improved. It's easy to combat less-than-comfortable conditions with gear to keep you warm and dry.
One of our favorite things is a dry bag, like the ones from Sea to Summit. With options ranging from small to large, you could pick one just for your phone or one to hold all your extra clothes, snacks and electronics. So, when you're ready to put on an extra layer, it's dry and ready to use.
No one likes getting cold feet, so another way to stay warm and dry is to protect your feet from mud or snow. These Randy Sun Dry socks come with plenty of styles, sizes and colors to choose from, so it's easy to find a pair that suits you.
When it comes to staying warm, most people use the old go-to—Hot Hands hand and toe warmers. However, you can also buy rechargeable electric hand warmers online. If you're particularly coldblooded or it's really freezing, an electric blanket works well for extra heat. Amazon offers some that can be plugged into the 12-volt power socket in your machine and are easily washable.
Keep It Clean:
REAL-WORLD TRAIL PREPAREDNESS
If the Boy Scout motto is "be prepared," then Mary Poppins was the best Scout ever. There are quite a few things on the market that can really prepare us for a day out on the trails, especially the ladies. Boys, if you can't handle real talk, then skip to the next part. Girls, are you sick of having to find a private place in the woods—or worse, the dunes—to go to the bathroom? Do you also hate your shoes or pants getting wet? We have found the be-all, end-all solution to women's potty problems. The Go Girl pee funnel, or any of the ones you like from Amazon, really works wonders.
Now, you don't have to be going mudding to get dirty from head to toe. In which case, baby wipes do a pretty great job of keeping clean. Don't get us wrong, being dirty is half the fun, but eating lunch with nasty hands, having black dirt boogers or having mud butt can be pretty gross. If you get all grimy while working on your machine, then baby wipes probably won't cut it. We like GoJo fast wipes for getting our grease off.
Life of the Party:
REAL-WORLD TRAIL PREPAREDNESS
These last few things won't necessarily fix your machine, but they'll keep things fun while you wait for someone to come to the rescue. Although it is fun to the party, it is legitimately important to stay hydrated on rides as well. Yeti makes some really great products, but they can cost an arm and a leg. Simply Modern insulated steel cups and water bottles are so much more affordable and work shockingly well for keeping drinks cold or hot.
In the hot California sun, ice keeps all day long! As far as coolers go, a Yeti could actually be the way to go, because we actually recommend a soft bag rather than traditional hard plastic. Why? We have found that if you drive through all the crazy whoop sections like we do, then your soda and cans end up being cold, but also crazy dented in a hard-side cooler. UTVs don't always have cooler-shaped storage, either, so a soft bag can fit much easier. We love the one from Assault that we use.
While it is not necessary to carry all the items in this guide, it is smart to carry at least some of them. In fact, some of these things might even make your lady more eager to join you when you ride! Although we know some of you are brave enough to ride off into the sunset with no preparation, we hope you take our advice for a safe and enjoyable ride.
To subscribe to Dirt Wheels Magazine in print or digital form click here https://hi-torque.com/product/dirtwheels.