— An inside look at the all-new Kodiak 450 and more, By the staff of Dirt Wheels —
Yamaha is no stranger to building reputable on- and off-road vehicles. It has currently cornered the market on sport ATVs, have ample options for recreational and sport UTV models, and it offers great options for youth and 4×4 ATVs. The 2018 model lineup includes an all-new machine, the Kodiak 450, along with new color and model options for existing ATVs. We were hoping for a turbo-powered Yamaha YXZ or even a four-seat version, but the Japanese manufacturer could still surprise us!
THE NEW KODIAK
When Yamaha released the Kodiak 700, we were excited for a machine that was work-centric and easy to utilize for riders of all calibers. The seat height and rider controls were shorter than its big brother, the Grizzly 700, and the power was lessened as well; however, it was still a big quad. We missed the old Grizzly 450, and we had been hopeful for its return. Yamaha decided to surprise us with the Kodiak 450 instead, and we are excited to get our hands on one!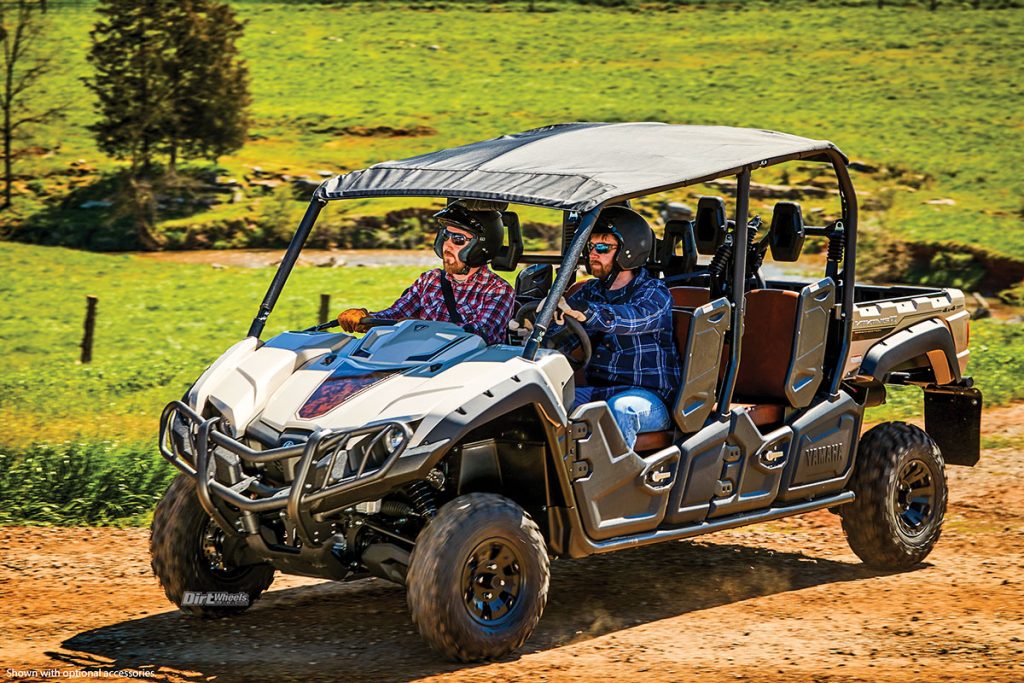 The 2018 Yamaha Kodiak 450 has an all-new frame, a similar body to the Kodiak 700, but is a smaller machine that should be easier to maneuver and tame than the 700. The engine is a 421cc, liquid-cooled, four-stroke single-cylinder that is fuel-injected and paired to a CV-style transmission with engine braking. The 4×4 system is selectable between 2WD and 4WD. The suspension systems are both independent with dual A-arms that provide 6.7 inches of travel in the front and 7.4 inches in the rear. You can purchase the Kodiak 450 with electronic power steering in color options of Fall Beige with Realtree Xtra Camo, Armor Grey and Hunter Green. You can pick up the non-EPS version in Fall Beige, Hunter Green and red starting at a price of $5,999.
4X4 ATV LINEUP CHANGES
The 2018 Yamaha Kodiak 700 hasn't changed mechanically for 2018, but you can purchase the machine in two new color options for their Special Edition model. The machine comes in Tactical Black
or Silver Metallic. Both options come with aluminum wheels, and the Kodiak's non-EPS base model starts at an affordable $6999. If you want an affordable workhorse of an ATV that is easy to ride for people of any skill level, the Kodiak 700 is a great choice.
The 2018 Yamaha Grizzly didn't see any new mechanical upgrades this model year, either, but it doesn't really need any. The Grizzly 700 is fast, it handles very well and is quite durable. While the machine is designed mainly for recreational use, it has work-type capabilities. The base model starts at $9699 and comes with Electronic Power Steering and aluminum wheels. The new Special Edition comes in Yamaha's new Matte Carbon color scheme for $10,299, and the decked-out Limited Edition Grizzly goes for $10,899 and comes with aluminum wheels, a windscreen, heated grips, thumb throttle and seat.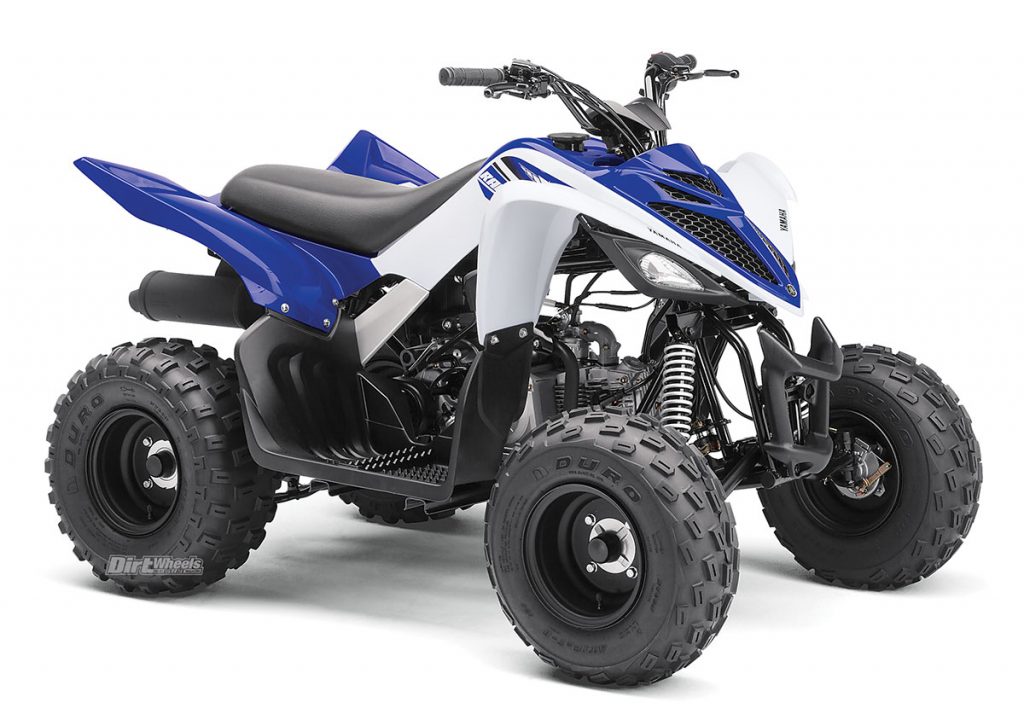 GET SPORTY
The final sport and racing-inspired 450 on the market from a major Japanese manufacturer is the Yamaha YFZ450R. It hasn't received any new mechanical changes for the 2018 model year, but it does have new color schemes and graphics. The base model has blue front plastics instead of the white ones the 2017 model came with. There is a new special-edition version of the legendary aluminum-framed and fuel-injected sport quad that has an attractive white and red color scheme with some GYTR parts included on the machine. The SE model starts at $9299, while the base model goes for $8999.
The Raptor 700 is motoring on in Yamaha's sport ATV lineup with new color schemes as well. The base-model 700 has a black and gray scheme they call graphite with preload-adjustable shocks for a starting price point of $7999. The $8499 700R gets more adjustable piggyback reservoir shocks and a team Yamaha white and blue color scheme. The 2018 Special Edition Yamaha Raptor 700R gets a few GYTR parts along with the same shocks as the 700R and comes in a white and red color combination for a starting price of $9099. The torque monster Raptor 700 is a favorite among many sport quad riders, and we are glad it is here to stay!
Finally, in the ATV department, the YFZ50 and Raptor 90 continue on in the 2018 Yamaha lineup. Both of these youth ATVs are designed after their larger counterparts, the YFZ450R and Raptor 700, but shrunk down to fit the eager hands of our ride-ready youth. Both machines are electronically started with fuel injection to make operating the machine easy and fun. The Raptor 90 comes in two color schemes: Team Yamaha blue/white and white for a starting price of $2899. The YFZ50 comes in Team Yamaha blue and white with a price point of $2099.
YAMAHA VIKING & VIKING VI
We have yet to get word on the rest of Yamaha's 2018 model lineup of UTVs, but we know for sure that the work-inspired Viking lineup will continue on. The Viking lineup is perfect for any tough job around the farm. Once your work day is over, load the machines up with gear and go hunting, recreational riding and enjoy adventure. Yamaha released 2018 special-edition models of the Viking and Viking VI called the Metallic Sand models.
The Metallic Sand Ranch Edition of the Viking comes with aluminum wheels, a comfort-grip steering wheel, a roof, color-matched interior, under-seat storage, a rear-view mirror and over-fenders. The Viking VI will gain the same treatment, except it will have a soft roof, front bumper and a rear-bed grab bar. The rest of the Viking lineup remains the same with the addition of a new Armor Grey color scheme and Realtree Xtra that comes with cast-aluminum wheels. The base model starts at $11,999 while the base model of the Viking VI starts at $13,999. Find your nearest dealer to get more info on Yamahas, or go to www.dirtwheelsmag.com to find out more.