Forma Adventure Boot: Product Eval
When we think of an Italian company like Forma, form and function come to mind. The company makes boots for all sorts of motorsports and more. One of their top-selling boots is the Forma Adventure boot, which is designed for the ATV and touring rider. It is soft and flexible, but a great line of protection remains intact.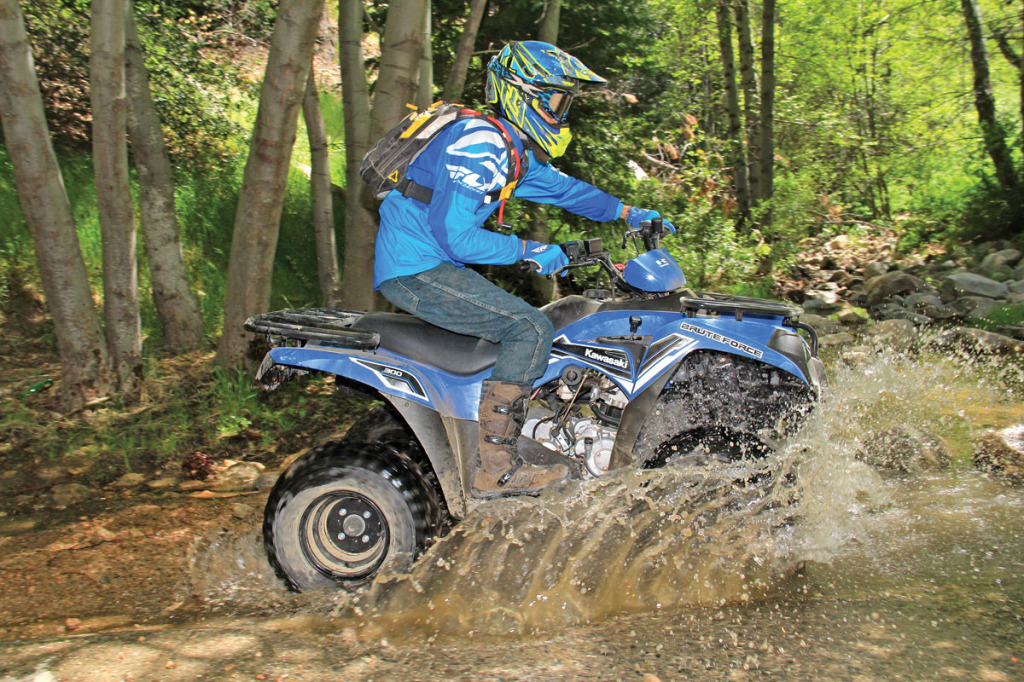 TESTED AND APPROVED
We tested this boot in many different riding environments and on multiple types of ATVs. From the information gathered during the tests, the best use we found is on 4×4 or trail quads. The key features are its comfort, protection and the tread pattern on the bottom, which makes this boot worth every penny. While the Adventure boot may resemble a sturdy moto boot, its level of protection is not designed to handle racing or higher levels of attack on the boot, but holds its own very well out on the trails. It is made mostly of a tough leather material that is sealed from water penetrating its shell. Three easy-to-operate buckles and a strong Velcro strip secure the Adventure boot tightly to your leg and foot. The middle of the three buckles can cause a pressure point against your leg, but once the boot is worn in, the discomfort goes away. Forma has put a durable plastic pad on the toe of the boot for use with gear shifting on manual-transmission quads.
Shifting gears was a lot easier with this boot compared with other companies, being that it's very flexible at the ankle and easy to manipulate, which is a major plus in our book. It has a plush inner sole as well, which makes standing on long rides far more comfortable than moto boots.
TREADING IN COMFORT
The Forma Adventure boot surprised us with its level of comfort. We could wear this boot for hours, and it feels like it came worn in and supple from the factory, not to mention the great sole attached to the bottom. The boot is designed like a rugged hiking boot with a tread pattern made for stepping off your ATV and hiking trails with ease, but is the same general size as most moto or quad riding boots. The sole is made out of a very strong rubber material that will hold up against footpegs, as well as whatever surface they are used to walk on. This boot is perfect for hunters or fishermen who travel the outdoors on and off their machine with frequency, and the design will blend in with camo-colored gear. Aside from comfort, this boot is stylish as well. It comes in black or brown leather and looks like a hiking boot you can pick up at the sporting goods store, but with a much sturdier and protective design.
OUR THOUGHTS
If you enjoy riding your ATVs on the trail or in the outdoors, and a comfortable yet protective boot is what you require, the Forma Adventure boot is the perfect footwear for you. Priced at $299, the Adventure boot is a great buy, and as long as you don't plan to race motos with them, they won't let you down. For more information, contact Forma at (310) 533-9390 or go to www.formabootusa.com.