Fun ATV/UTV Games That Are Worth Playing
ATVs or All-Terrain Vehicles are a rather new invention as they appeared in the late 1960s. An interesting fact about them is that they originally had 6 wheels and were referred to as amphibious six-wheelers in their inception years. Over time, these vehicles were non-straddle, but eventually straddle vehicles were released and they were known as amphibious all-terrain vehicles or AATV.
Thanks to the advancements in technology, AATVs eventually progressed and became the four-wheelers of today. Apart from taking them off-road and enjoying their adaptability, people now even have the chance to enjoy these magnificent vehicles at the comfort of their home.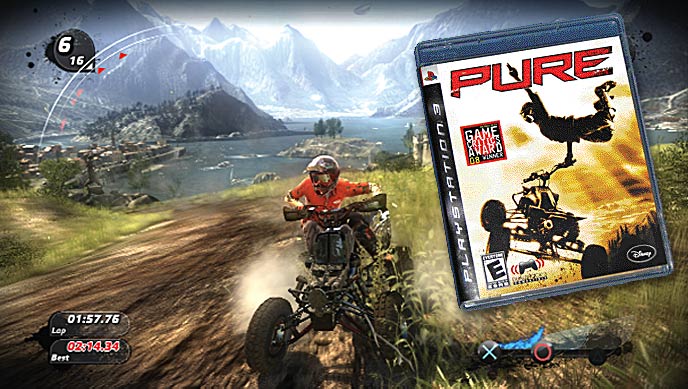 That is done by playing ATV/UTV games. That is exactly the topic that we wanted to discuss in this article. We'll be taking a look at some of the best games of this character and provide you with some information on what makes them so fun. Let's check them out.
ATV Drift & Tricks
ATV Drift & Tricks was developed by Artefacts Studio and was released on November 7, 2017. Players can enjoy it Nintendo Switch, PlayStation 4, Microsoft Windows, and Macintosh operating systems. Thanks to its quality gameplay, it met positive reviews from both experts and players for its attention to detail and interesting stunts.
Online Casino Games
Next up, we have one of the biggest trends in the online gaming industry. Online casinos have become extremely popular in the past couple of years. They provide players with a unique gaming experience and come in many variations. One of those variations is ATV-themed games which are extremely fun to play.
Not only that, but these sites have hundreds of games in other categories and all of them come with HD graphics. Roulette games are one of the most popular as there are many types of roulette games, depending on the provider. Casimba roulette online games are one of the best on the market. They have tons of cool features and are worth checking out.
MX vs ATV All Out
MX vs ATV All Out was released on March 23, 2018. The developer of this game is Rainbow Studios and it was published by THQ Nordic. Players can enjoy this game on Nintendo Switch, PlayStation 4, Xbox One, and Microsoft Windows. This game will take the off-road racing experience to the next level as it is filled with several great features that will lift your adrenaline.
Overpass
Finally, we have arguably the best ATV/UTV game ever made. Overpass was released on February 27, 2020, and it was published by BIGBEN INTERACTIVE. Players can enjoy this game on all consoles and this game marks a revolution into this category of gaming as it comes with fantastic graphics and huge attention to detail that allow players to have the best gaming experience. This is a very challenging game, so you better be well-prepared.
Honorable Mentions
Tow other honorable mentions in this section are MX vs ATV Untamed and MX vs ATV Unleashed. Both of these games come with fantastic gameplay.