HONDA ANNOUNCES NEW MODELS FOR 2020
With speculations for 2020 models ranging from the mundane 4×4 quad to turbo single seaters, we were eager to see what Honda had behind the curtain. With the recent release of the Honda Talon, it only made sense to push the envelope in that same category and move on to a four-seat model. The new Honda Talon 1000X-4 and X-4 Fox Live Valve edition show Honda is serious about going full throttle on new and exciting developments for the future.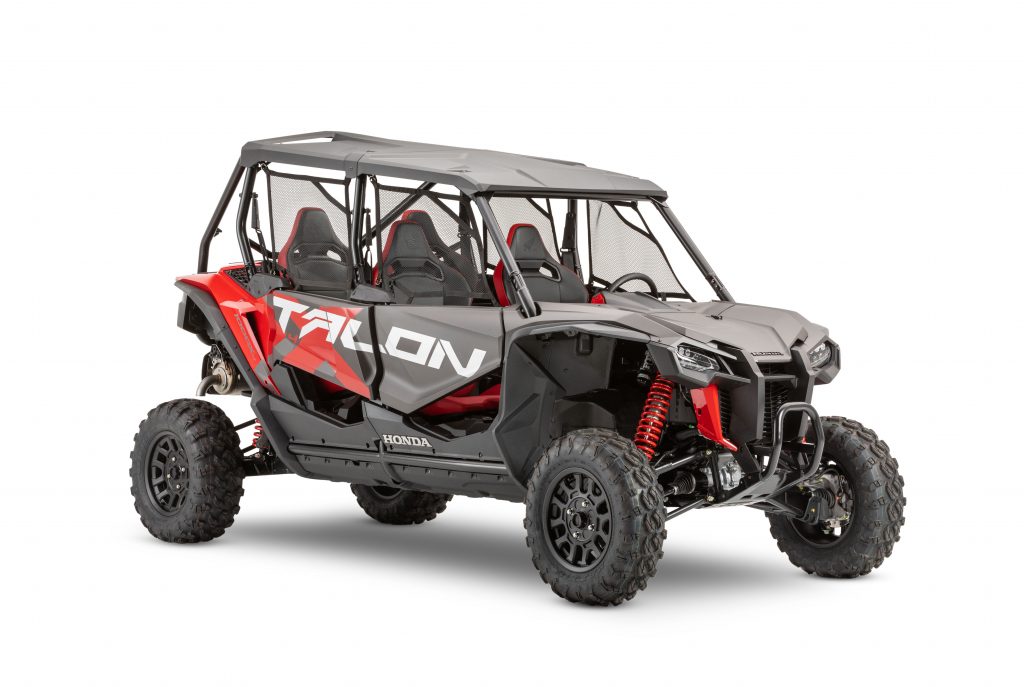 The new machine shares 88% of the same parts as the original two-seat talon, but there are some new features as well. Honda kept the 64″ wide platform and gave us 116.3″ of wheelbase, along with approximately 14.5″ of front travel and 15″ in the rear. However the Live Valve edition has electronic suspension, so we are expecting a little more from the technology. There is no turbo available on the new models, but the X-4 Live Valve edition does come with a launch mode to impress the neighbors.
Stadium seating offers more comfort and visibility to passengers, while new color ways and color-match powder coating offer a wow factor for drooling spectators.  Although we haven't driven the new machines yet, we have seen them in person and we can't wait to take them out on the trails for some serious inquiry. Keep up with all our Talon news right here and keep up on our social media @dirtwheelsmag