HONDA TALON 1000X4 & FOX LIVE VALVE MODEL
Honda wanted the full outdoor experience for testing the new Talon 1000 X4 and X4 fox live valve edition, so we headed to Caliente Nevada. We made two 40 mile loops through the desert, switching between the base and live valve models.
Without the live valve system, the ride is a little stiff. Because of input response from the I-4wd the handling is great for both high speed and controlled movement situations. The Fox setup allows for a slightly softer spring rate, and then option to choose sport or normal modes. Sport mode rides great through smooth fast terrain, while normal makes chatter and trails feel softer. So whether you're just cruising or going top speed any driver make the car work to their advantage.
The live valve model uses a Bosch control unit for individual shock adjustment 200x per second. It takes input from throttle, brake pressure, steering position and more.The 5 axis stand alone IMU allows adjustments to go from full stiff to full droop in 20 milliseconds. Some might say that 15 inches of travel wont be enough, but sometimes it's about quality rather than quantity.
The 2020 X4 comes with launch modes, a color match look, and stadium seating for a better passenger experience. The 4 seat is based on the X platform with 88% commonality in the build design. The X4 is said to be the platform for the Honda off road race division in conjunction with Proctor and Jackson racing.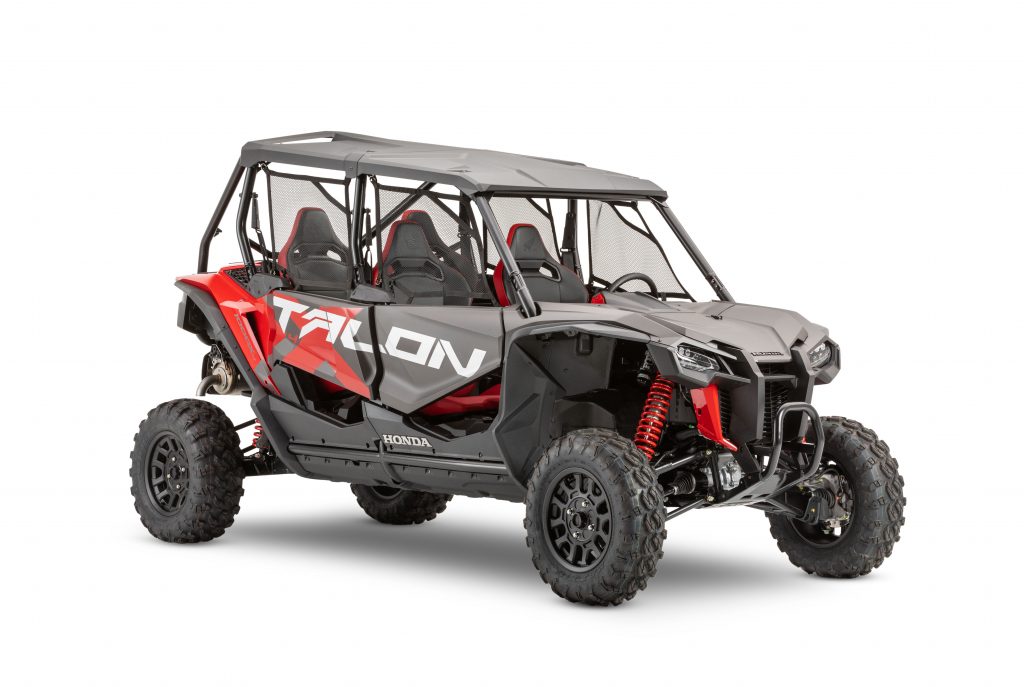 A four seat option just makes sense for any machine really since 35% of general sport UTV sales are 4 seaters, and that percent increases significantly in southwest states. The stadium seating definitely makes for a more comfortable and enjoyable ride for the back seat passengers. With 116 inch wheelbase, this 64 inch car works hand in hand with the suspension to give you better cornering and smoother response, especially with the torque biased limited slip I-4wd system. With 57 accessories ready for purchase and growing, pricing is set at $21,999 for the base and $23,999 for the Live Valve setup. Available now