— All-new sport UTV from Honda —
There have been rumors for a while now regarding an all-new sport UTV from Honda known as the Talon. Well, photos of this top secret machine have finally been leaked, which offers some proof it actually exists. It appears that  production, or pre-production, models are in a warehouse somewhere.
The speculation is that it will have a 1000cc engine similar to the one in the Pioneer 1000. That twin-cylinder engine is basically two TRX450R uni-cam cylinder heads, which means the power could be increased over the Pioneer with some different cam timing, exhaust and fuel-injection settings.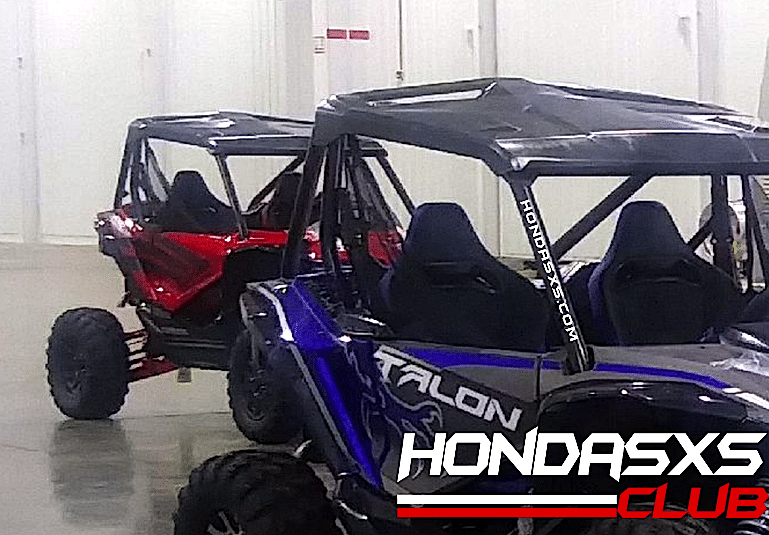 The Talon's transmission could be similar to the Pioneer's as well, which is a six-speed gearbox automatic. It also can be shifted manually with paddle shifters at the wheel, in normal or sport mode. For the Talon, sport mode may come standard with a super-sport option included.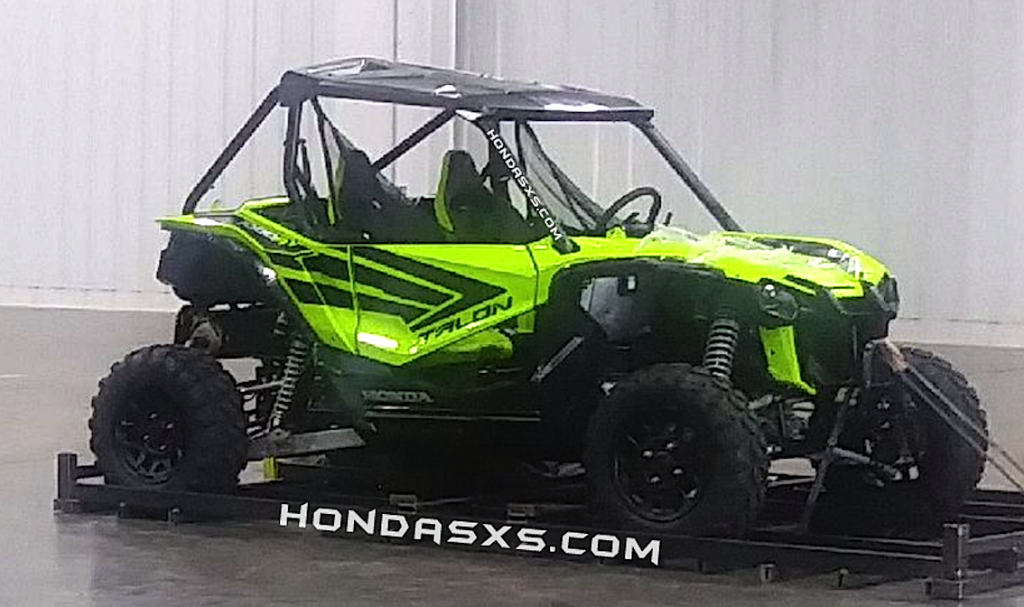 The quality of these photos aren't great, but they at least give us some preview of what Honda's new Talon will look like. Stayed tuned to our website here and we'll provide more info on this machine as it comes in.