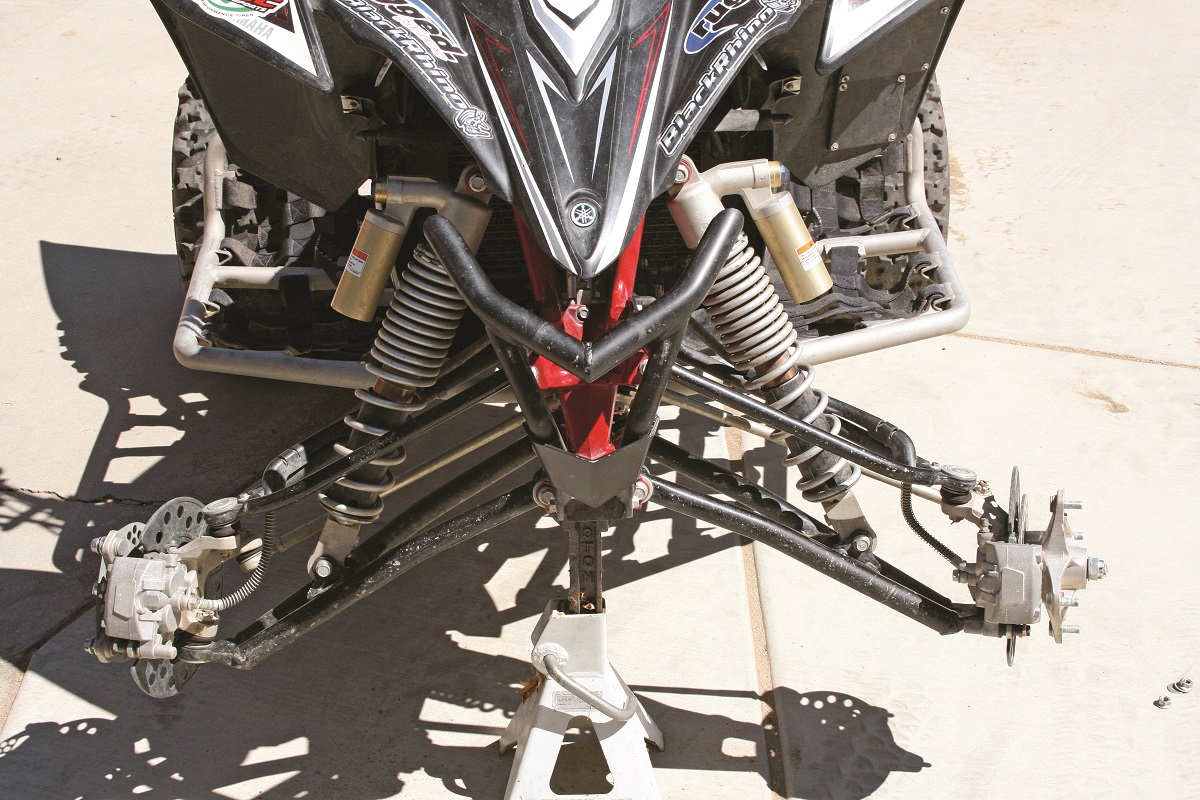 FIX-IT: How-To Install new brake lines and pads
When it comes to stopping your machine you need to have good brakes that work properly. In this how-to, we will show you how to replace your brake pads and replace the stock lines with longer ones. The need for longer brake lines comes when you add longer A-arms or a longer steering stem and bars. When you add these parts to any machine, your stock lines can get stretched and the braking power will decrease. For new, extended brake lines we contacted Streamline and got a set of +2-inch-longer lines for $89.99 and $29.99 brake line clamps for our Honda TRX400X, and went with DP Brakes for front ($39.95) and rear ($41.95) pads on our Yamaha YFZ450R.
BRAKE PADS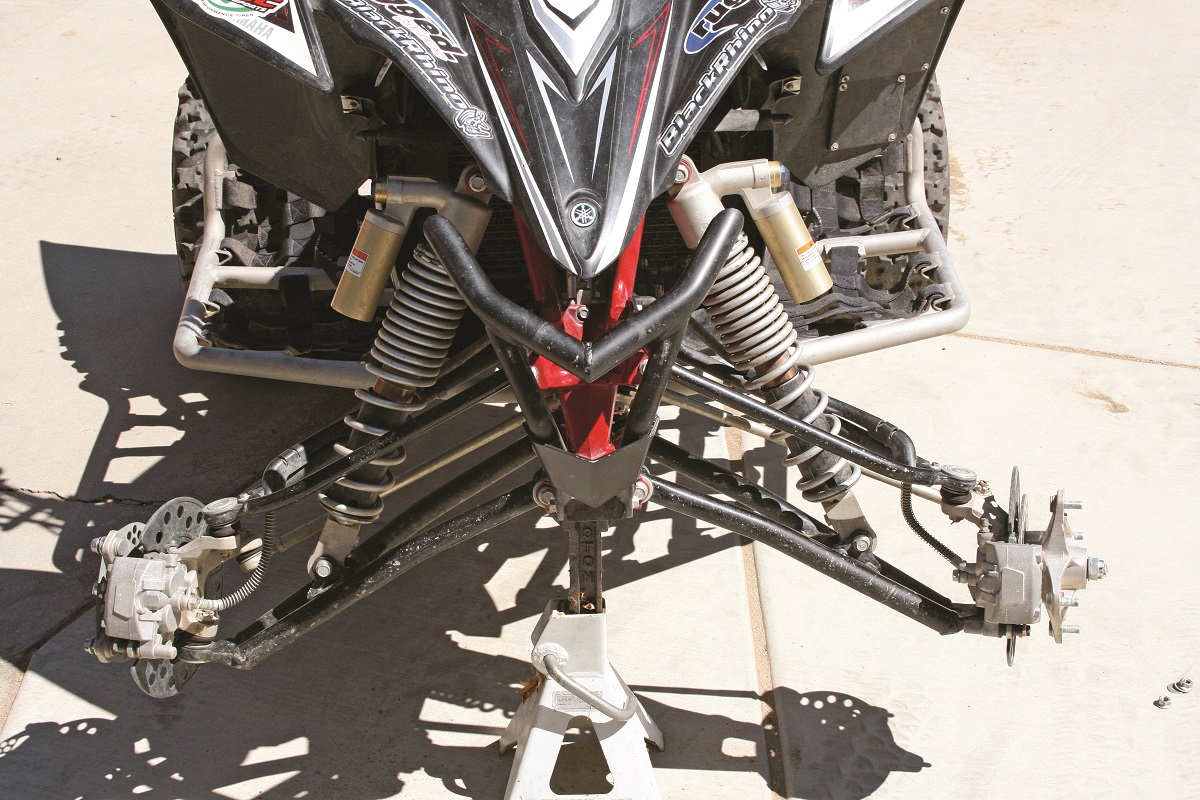 BRAKE LINES
FINISHING UP
With all the air out of the lines, you should now have a good feel in the brake lever. Now start reinstalling the wheels and any other parts you removed. When you have everything back in place you can take your machine for a test run. We recommend double-checking all fittings and fluid levels after your first ride.