JIMMY WHITE, TEAM KAWASAKI 1984
3-WHEEL RACING HALL OF FAME
JIMMY WHITE, TEAM KAWASAKI 1984
You may have heard of the epic 3-wheeler battles in the 1980s between Team Honda and Team Kawasaki. These iron men racers were involved in plenty of bar-banging action on race tracks all across the country as they fought for the National ATV Championship. The Honda team had several riders who had a shot of winning each weekend.
For Kawasaki, the top guy was Jimmy White. His screaming green machine was usually upfront fighting with a pack of red riders.  Back in our February 1984 issue, we sat down with Jimmy White to find out what it was really like for him on and off the race track. Here is a reprint of that interview so you too can relive life in the 3-wheeler fast lane.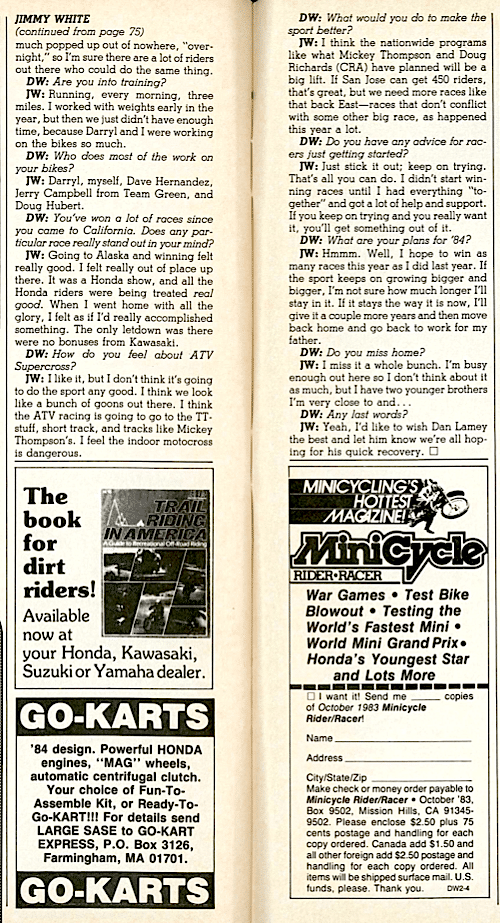 Jimmy White today.
JIMMY WHITE, TEAM KAWASAKI 1984
To subscribe to Dirt Wheels Magazine in print or digital form click here https://hi-torque.com/product/dirtwheels.
.
.
.