NEW DUNE 900 4×4 QUAD
-- ANOTHER MACHINE TO CONSIDER? --
Recently we told you about the company called Troxus that makes UTVs and ATVs. The vehicles from this Chinese company were only available in the Asian and European markets, but they recently opened up an office in California called TROXUS USA. That's a strong indicator we may be able to buy their machines here as well.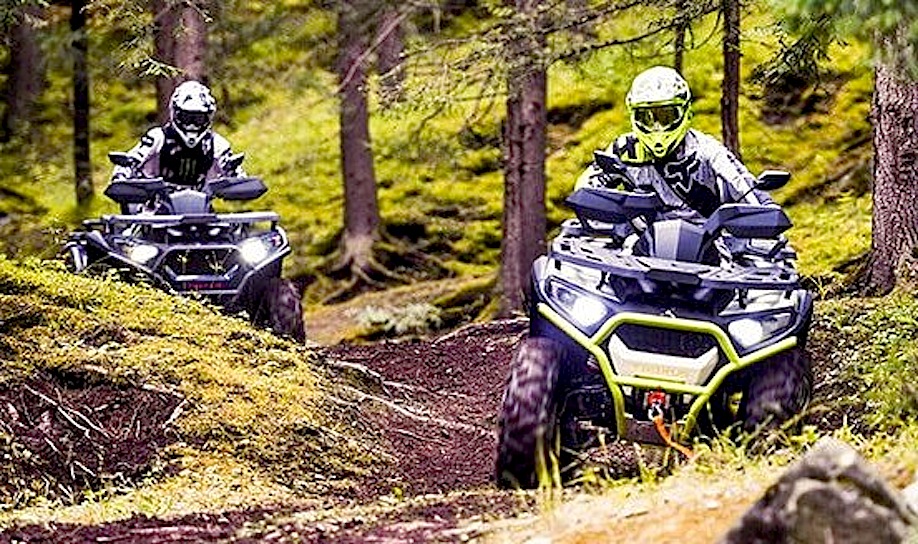 The top-of-the-line ATV they have is called the Dune 900. It's powered by a liquid-cooled, 885cc, V-twin with 8 valves and fuel injection. They have it rated at 75 horsepower.
The big 4×4 has independent suspension at all four corners with differential locks front and rear. Drive is transferred to the 14 inch wheels by way of a CVT. Troxus lists electronic power steering as an option.
Troxus also has a two-seater version of the Dune 900 with a longer wheelbase. The one other quad in their line up is the Dune 590 which uses a single cylinder engine.
How soon will we be able to see one of these machines at a Troxus dealer in the USA? They haven't provided any info on that yet, but we'll let you know as soon as they do. Until then, here are some photos and specs you can look over.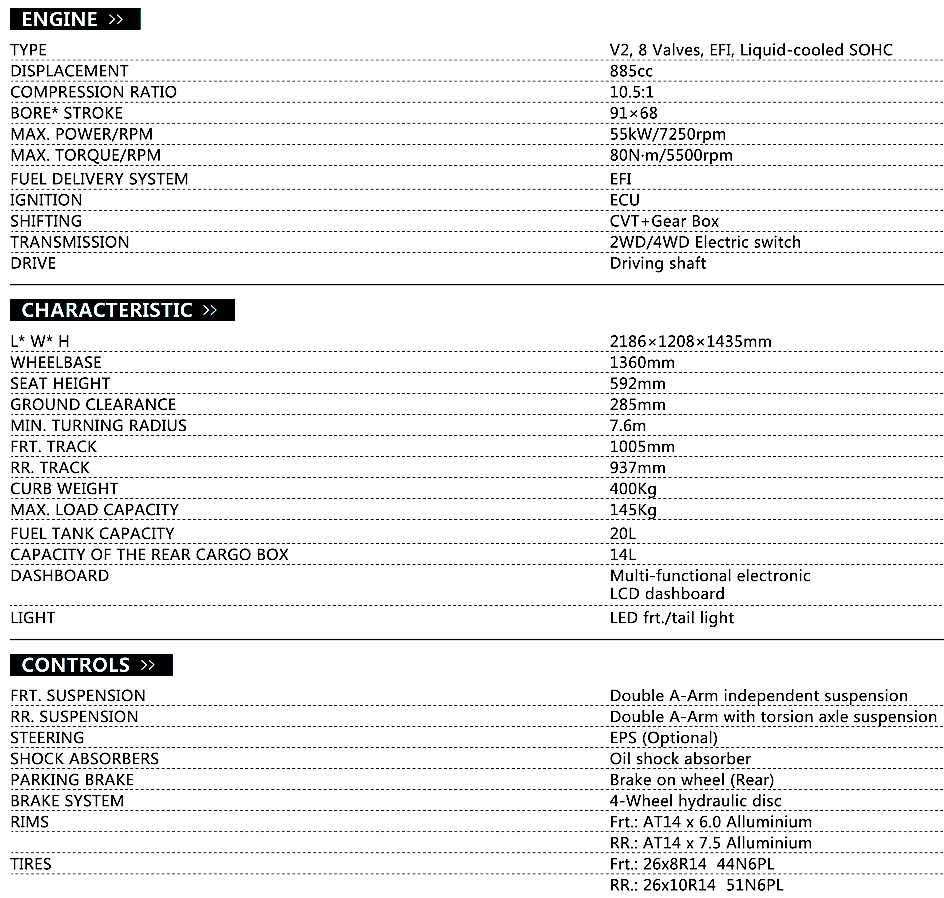 .