PROJECT BANSHEE FROM THE LAND DOWN UNDER
— THERE ARE DIRT WHEELS READERS IN AUSTRALIA TOO —
Yamaha's twin-cylinder, two-stroke quad became a popular machine where ever people could buy one. Along with the USA, the Banshee was also available for many years in Australia as well. In fact, there's quite a large number of hearty ATV enthusiasts in the land down under. One of which is Danny Silver and he has been a Banshee owner for 10 years. He recently finished rebuilding his prized machine and here is what it looks like now.
Australia has a lot in common with the USA. It has an east coast and a west coast where most of the people live. Sidney is the main city in the east and not too far north from there are sand dunes by the ocean beach. Perth is the main city on the west coast and that's where Danny Silver lives. Fortunately there's also a good set of beach dunes about an hour north of that city too. There's actually multiple areas of dunes along the shores of both coasts. In other words, Australians are used to riding in the sand and many of their quads are set up for that just like here in the USA.
For Danny's Banshee engine he increased the size with a stroker kit, which is pretty common for dunatics. There were many other parts he swapped out for improved power, handling and suspension. Instead of giving us a list of those things he provided a bunch of detail photos for us to see for ourselves. So, take a look and observe what goes into a project dune Banshee in Australia.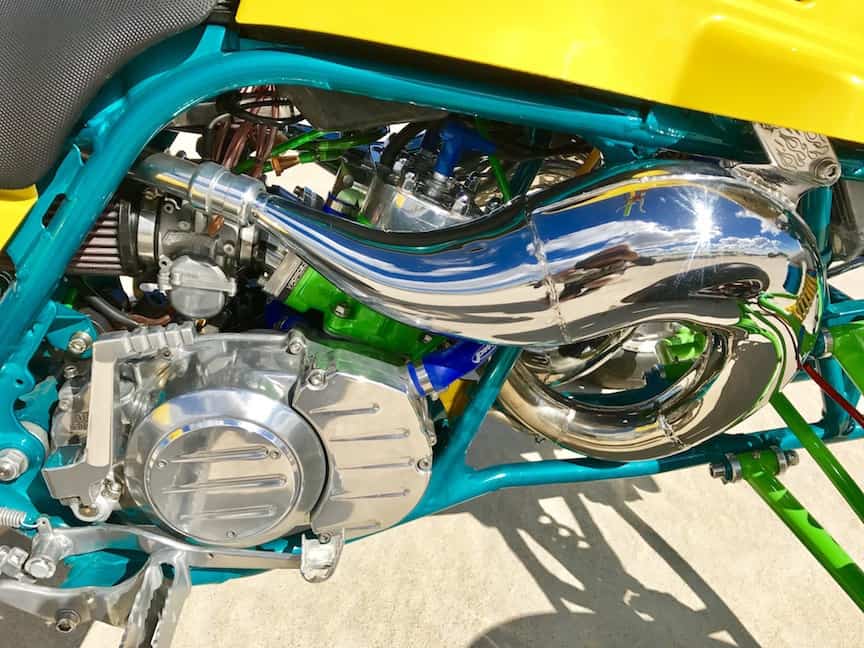 .