GBC STADIUM SHORT-COURSE SERIES
RACING: Grass-roots competition 
By the staff of Dirt Wheels
GBC STADIUM SHORT-COURSE SERIES
Glen Helen Raceway has teamed up with GBC tires to host a 10-race series at Glen Helen Raceway in San Bernardino, California. The series features tracks designed by four-time motocross champion Gary Jones. Unlike a typical West Coast MX-style track, these are wider, safer and all around less intimidating, hoping to attract a grass-roots level of competition. The series is aimed at drivers and riders of all ages and skill levels.
The 10-race series started on January 23rd and runs until December 4th. GBC tires will be offering contingency for all riders and drivers that run their product. 
GBC STADIUM SHORT-COURSE SERIES
NOW, A WORD FROM THE CHAMP
"We're running the events on the old Lucas Oil Truck racetrack at Glen Helen. There will be plenty of classes for all types of racers, including beginners and experienced vets," says track designer Gary Jones. 
"Every race I plan on changing things up a bit, so nobody has an advantage. Since we're using the old Lucas Oil Truck track at Glen Helen, there are plenty of options to keep the layout interesting, but still stick to classic short-track layouts," added Jones. 
"It keeps everyone on their toes, you know. Everybody seems to enjoy it, sort of like the early days of motocross. Everyone is there, having a good time and racing. We have some basic safety rules, but you don't have to join any racing club to ride, and we are focused on keeping it fun for everyone involved," related Jones.
"There are classes for every skill level—from pro level to first-time racers. You got everything—from big guys to small kids' classes and every combination between. We race once a month all the way through December. Come on out, it should be a blast!" 
DETAILS
The format gets you in and out quick, and all races take place on Saturday. Gates open at 6:30, a riders' meeting takes place about 8:30, with practice starting at 9 a.m. Racing for the day is typically concluded by 4 pm. Every class is $50, and there is no membership fee. Marketing manager for GBC tires Kory Ellis states, "We wanted to give new and old racers a place to compete with very little pressure of a long weekend, high expenses or a brutal track. The truck track at Glen Helen is wide and fairly smooth, so your quad or UTV is not hammered after the event." The races are once a month. There are classes for everyone. See the points chart below for that list. Sign up at www.glenhelen.com.
GBC STADIUM SHORT-COURSE SERIES
MORE SPECIFICS
• Practice is timed qualifying for start position. Promoter will determine whether the top qualifying is inverted or by fastest qualifier for Youth classes. First lap of practice time will not be recorded.
• Start will be two vehicles per row, non-rolling, land-rush-style. Classes all start at the same time.
• Transponders will be used. Must leave DL or CC for deposits.
• Two-moto format.
• Grass-roots racing. Rules are simple.
• All drivers and riders must sign up at registration and sign all releases and fill out the entry form completely.
• All drivers and riders must go through tech inspection and receive tech sticker before practice.
• Mandatory: drivers'/riders' meeting before practice.
UTV MUST-HAVES
• Window nets required.
• Fire suits mandatory.
• Fire extinguisher: Must be readily accessible to the driver and must be mounted with quick release.
• Helmet, gloves, goggles, and racing shoes or boots.
• Number plates.
QUAD MUST-HAVES
• Appropriate riding gear and helmet.
• Kill switch.
• Nerf bars.
• Back-plate number plates.
GBC UTV/QUAD SHORT COURSE SERIES
Points leaders after 5 rounds
JR 2 TROPHY KART
Charlie Carty Total points 125
MOD TROPHY KART
Cane Culver Total points 100
QUAD 250
Carly Vestal Total points 80
QUAD 30+ ALL
Vallen Harris Total points 61
QUAD 50cc
Jasper Hill Total points 97
QUAD 70cc STOCK
Ethan Withered Total points 25
QUAD 90cc STOCK
Connor Hastings Total points 108
QUAD BEGINNER
Christopher Hawkins Total points 47
QUAD PROD EXP
Kory Ellis Total points 115
QUAD PROD INT
Brian Dunstan Total points 97
QUAD PROD NOVICE
Tristan Baker Total points 86
UTV 170cc-250cc 8-14 YRS 
Nixon Nagel Total points 110
UTV 170cc 6-12 YRS NOV
Ryder Barnaby Total points 106
UTV 170cc 9-12 BEG
Hudson Nicot Total points 103
UTV 570 OPEN
Paxton Schendel Total points 97
UTV 800-900 OPEN
Madi Stroschein Total points 94
UTV PROD NA 1000
Cole Fike Total points 86
UTV PROD TURBO 1000
Ricky Rodgers Total points 89
UTV SPORTSMAN OPEN
Paxton Schendel Total points 90
UTV STOCK
Cole Fike Total points 94
UTV STOCK TURBO
Ryan Prosser Total points 125
UTV YOUTH 170 6-8 BEG
Nixon Nagel Total points 118
UTV YOUTH STOCK 170
Kaleb Montes Total points 81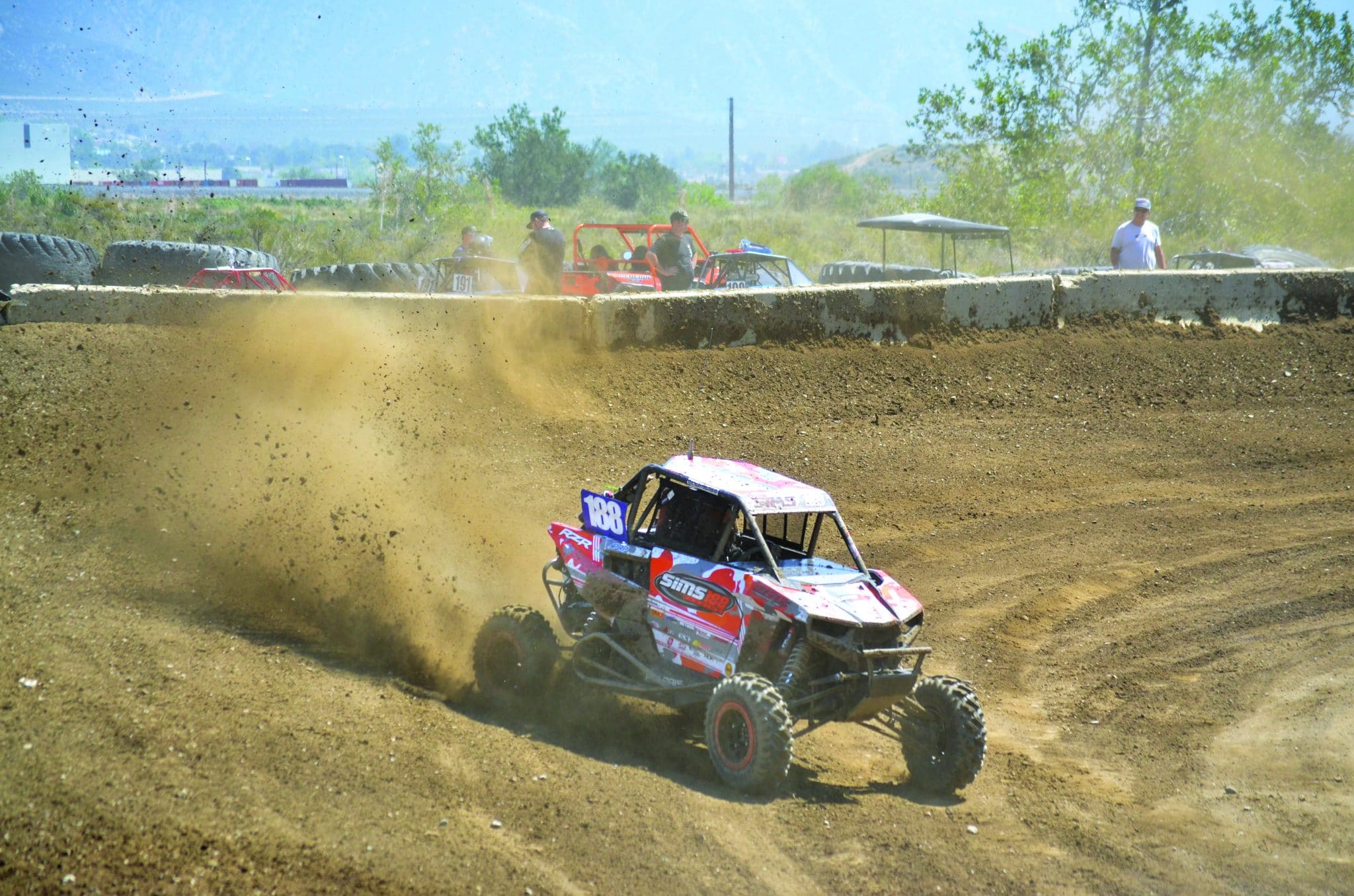 GBC STADIUM SHORT-COURSE SERIES
REMAINING GBC SHORT COURSE RACE SERIES DATES
Glen Helen Raceway, San Bernardino, CA
Round 7 August 28th
Round 8 September 11th
Round 9 October 30th
Round 10 December 4th
To subscribe to Dirt Wheels Magazine in print or digital form click here https://hi-torque.com/product/dirt-wheels.