SHOOTOUT OF THE CENTURY
1999 HONDA 400EX VS. 1989 250R
SHOOTOUT OF THE CENTURY
When Honda came out with its TRX250R in 1986, the ATV world became a much better place. It wasn't long before this two-stroke machine became known as the best high-performance quad ever made.
Life was good for quad riders for four years, and then the bad news came. Honda announced that the 1989 model would be the last 250R  it would sell. For the next 10 years, we all waited for Honda to introduce a new replacement for the 250R. Everyone was growing impatient and then the news finally came.
SHOOTOUT OF THE CENTURY
For 1999, Honda had an all-new 400EX, with the engine based on the popular XR400 dirt bike. The off-road world eagerly awaited for the test of this new machine to appear in Dirt Wheels magazine. It happened in our November 1998 issue.
Not only was it a test of the 400EX, but we immediately put it in a shootout against a 1989 250R. So, what was the verdict when the 400EX was compared to the high-performance quad it replaced? Well, read for yourself in this special blast from the past.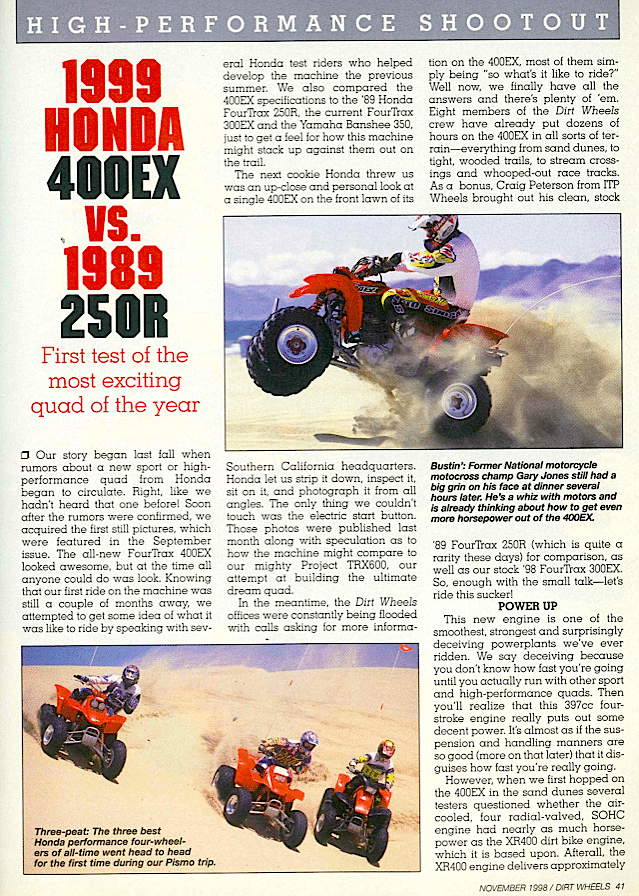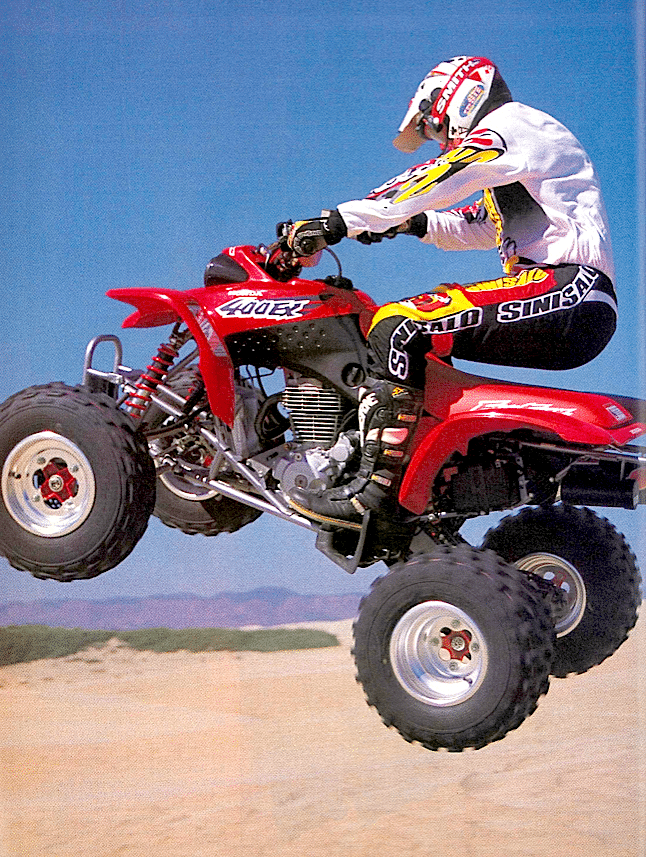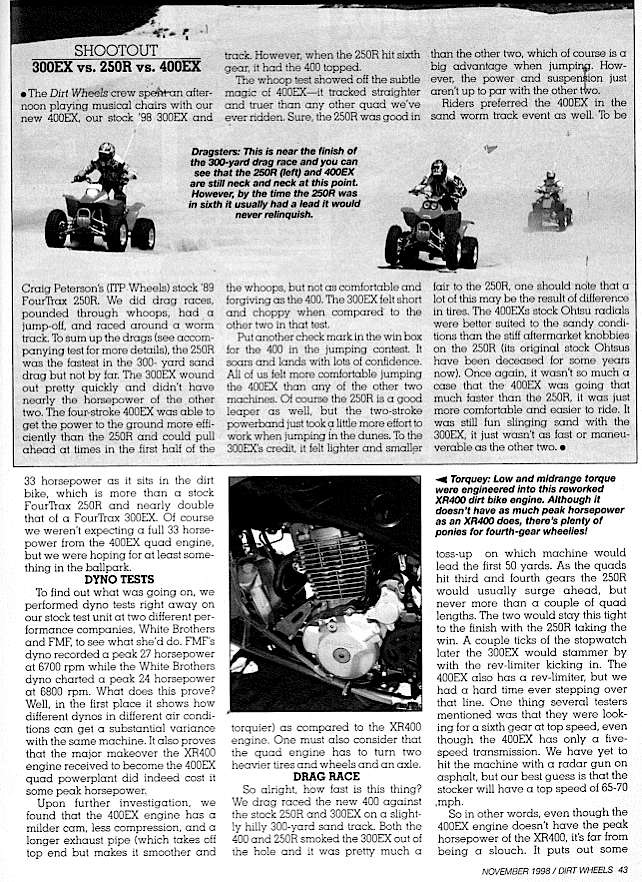 To subscribe to Dirt Wheels Magazine in print or digital form click here https://hi-torque.com/product/dirtwheels