TECH: WHEEL BEARING SERVICE
Don't let your bearings fail 
By Cameron Dickie
TECH: WHEEL BEARING SERVICE
People ask, "What is the purpose of greasing new wheel bearings? Don't the bearings come from the factory with grease?" Well, depending on where and how you ride, your wheel bearings may need added or fresh grease. Most people will add grease when they do a yearly service, or when they have ridden where water or mud was more than axle-deep. Taking care of and lubricating bearings is cheap in comparison to paying for all-new bearings to be installed.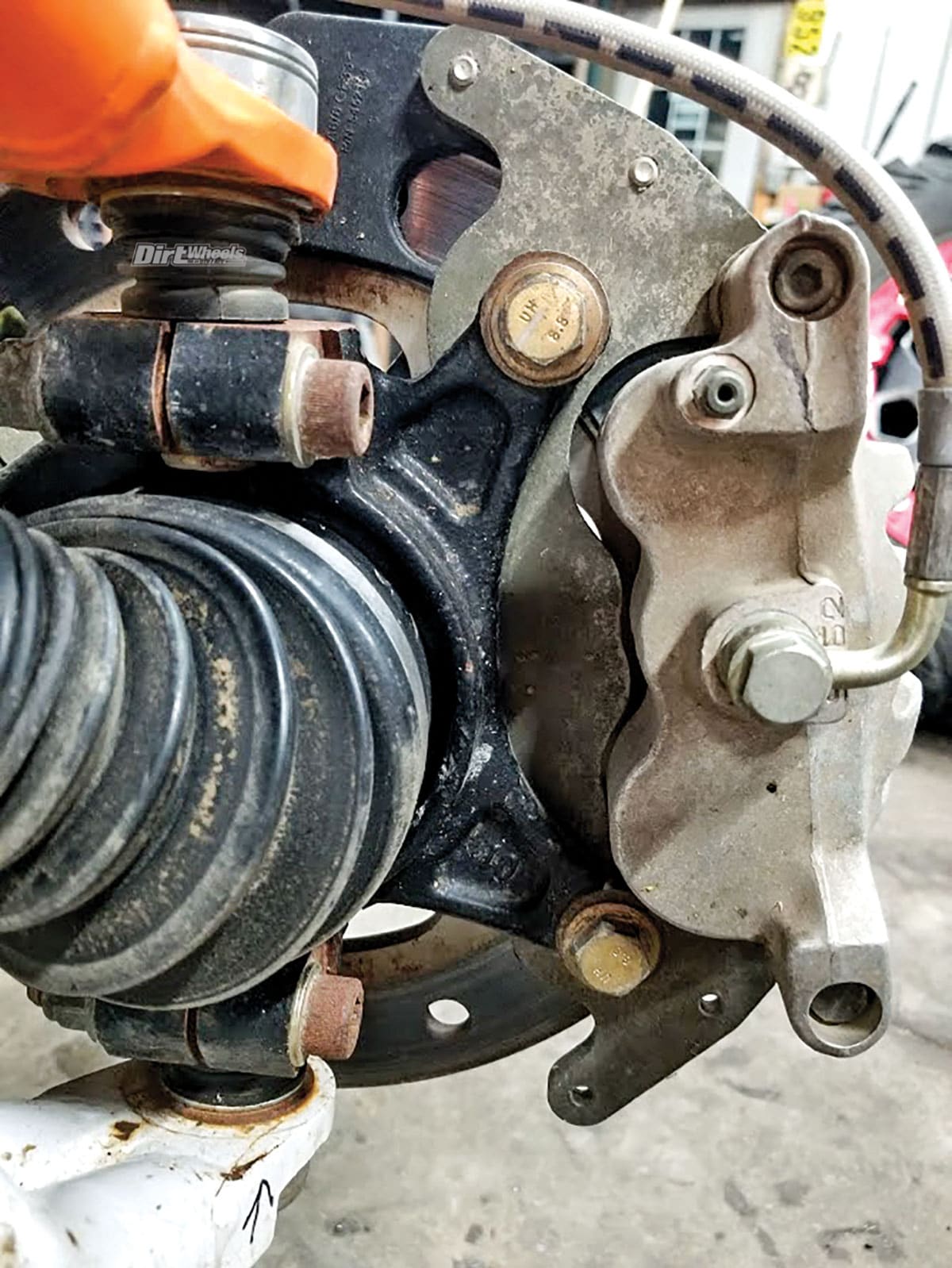 TECH: WHEEL BEARING SERVICE
Greasing bearings has been a chore for centuries, and 4×4 and UTV wheel bearings are very difficult to grease by hand. Bearing packing tools have become commonly available, and they are priced reasonably. These tools can pressure-lube bearings without removing the bearing, or in some cases, they work right over the axle.
TECH: WHEEL BEARING SERVICE
Naturally, these require a tool for each bearing size, but they have become more common, and CNC machine tools have brought the cost down. You can have a grease tool for your specific machine shipped to your door.  We use patent-pending tools from Machined Integrations, LLC at www.customatvutvparts.com.) For the price, it is worth the effort to buy and use the tool to prolong the life of your bearing. It is an easy process that you can do while you are servicing your machine in your garage.
TECH: WHEEL BEARING SERVICE
The grease that you use is up to your discretion. There are hundreds of different greases. You are always safe using grease that looks like the stock grease, or even brand-specific grease from the dealer. Grease is basically a heavy oil that is mixed with enough soap to cause it to become clingy or stringy enough to stay in place while the bearing's rollers or balls are moving. This ensures that the surface area is coated while moving. You do not want to mix different greases, as the soap is based on different compounds and they may not mix well.
TECH: WHEEL BEARING SERVICE
A common mistake that people make is to put as much grease in each bearing as they can force in. This pushes the grease past the seals, and then it will fling the excess grease over your wheels and create a mess. Since you are not able to physically see inside the bearing, the proper amount is a guessing game. Our rule of thumb is four to eight pumps on each large bearing.
TECH: WHEEL BEARING SERVICE
This is an example of how to grease wheel bearings on a 2016 Polaris RZR Turbo, but the technique can be applied to any ATV or UTV.