BATTLE OF BLACKWATER
Looking back at the world's toughest ATV race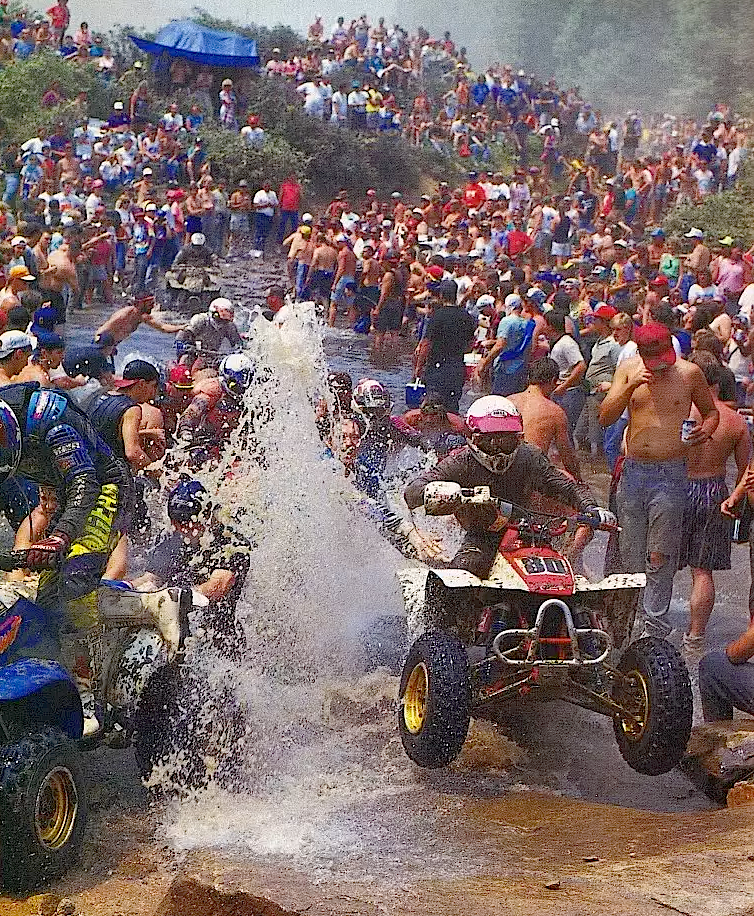 BATTLE OF BLACKWATER
It happened every year in Davis, West Virginia from 1975 to 1993. It was a 100 mile race across swamps, mud holes, tight trails, steep rocky uphills and downhills, and the famous highway 93 river crossing.
You could enter any ATV in the Blackwater 100, but most were Honda 2-stroke TRX250Rs, Suzuki Quadracers, Kawasaki Tecates and ATC 3-wheelers. The spectators would provide a helping hand if you got stuck, but only after you gave a good effort to make it through.
The race course was a 20 mile loop and you had to make 5 laps. The tough sections you had to do 5 times. You were always hoping to have a clean run with no one stuck in front of you.
BATTLE OF BLACKWATER
The top racers were fighting to have the quickest time and win the event. Most everyone else were just trying to finish the 100 mile course before dark.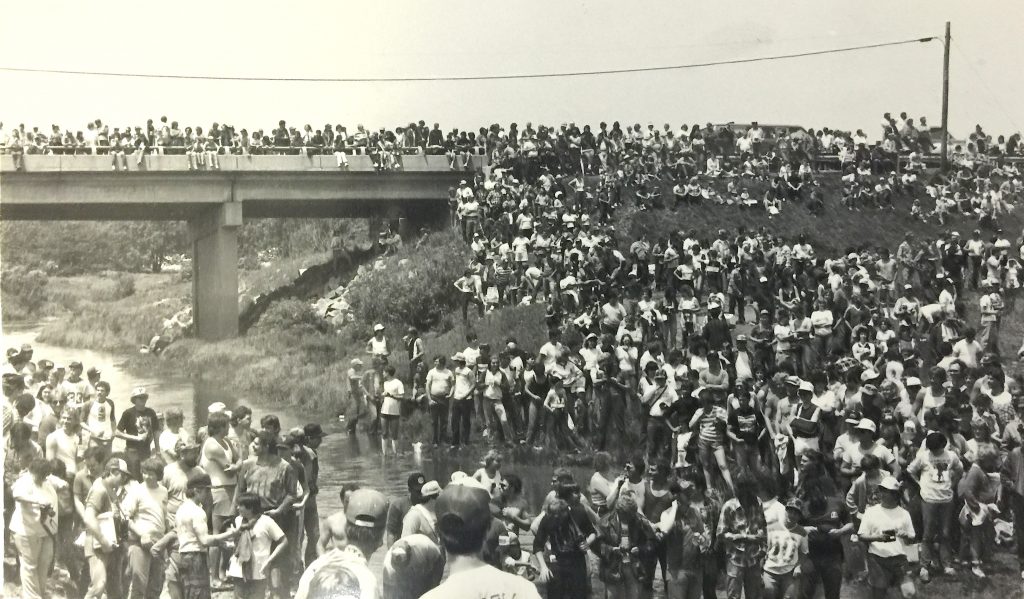 The highway 93 river crossing was the most popular place for spectators to watch. Yes, some got as muddy as the racers, but that was just part of the fun. This was the center of the universe for ATV racing on that epic day and it felt good just to be there.
Along with ATVs there were also dirt bikes competing in the Blackwater 100. Actually, the race began because of them, and the ATV classes were added in the '80s. Everyone had a good time.
BATTLE OF BLACKWATER
The race started in town. You lined up in your designated row with the start time recorded. Your finish time determined  how you placed overall and in your class. Each lap back through town you'd stop at the score girls who'd mark your time and cheer you on.
There was even a Blackwater 100 pin ball machine that was quite popular back in those days. The event became famous near and far.
BATTLE OF BLACKWATER
If you were able to make it to the Blackwater 100 you had to get their official T-shirt. Wearing this would elevate your status where ever you went. It would get you immediate entry at all the finer clubs.
It's a shame that the Blackwater 100 is no longer a race we can ride today. But, that just means some of the young folks today need to get a new cross-country race started like this that'll become famous too.
MORE INFO ON BLACKWATER 100> https://dirtwheelsmag.com/the-famous-blackwater-100/
GET YOUR $25 GIFT CARD> https://hi-torque.com/product/dirt-wheels-holiday/
To subscribe to Dirt Wheels Magazine in print or digital form click here https://hi-torque.com/product/dirtwheels.
.