THE NEW JULY ISSUE IS HERE!
— IT'S ON SALE AT YOUR LOCAL NEWSSTANDS NOW —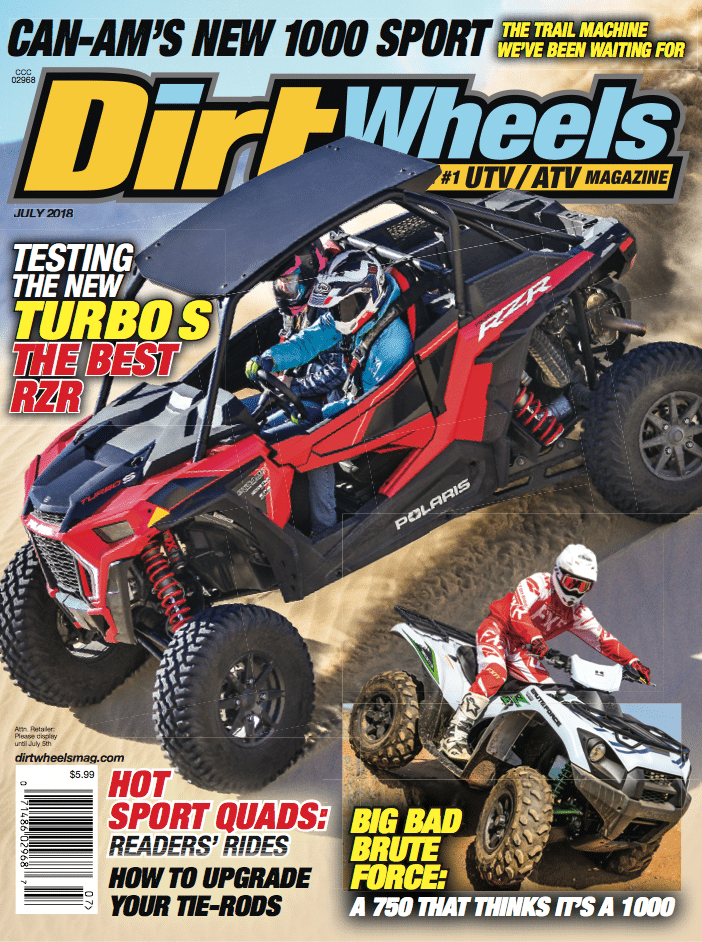 Make sure you pick up a copy. It's packed with a lot of good information you'll want to see. Just so you know, you can get Dirt Wheels magazine delivered to your home every month for way less than you pay at the newsstand. You also get a free $25 gift card.
To check out the special discount offer click here> hi-torque.com/product/subscribe-to-dirt-wheels/
Look at the table of contents pages below to get a preview of what's in the new July 2018 issue.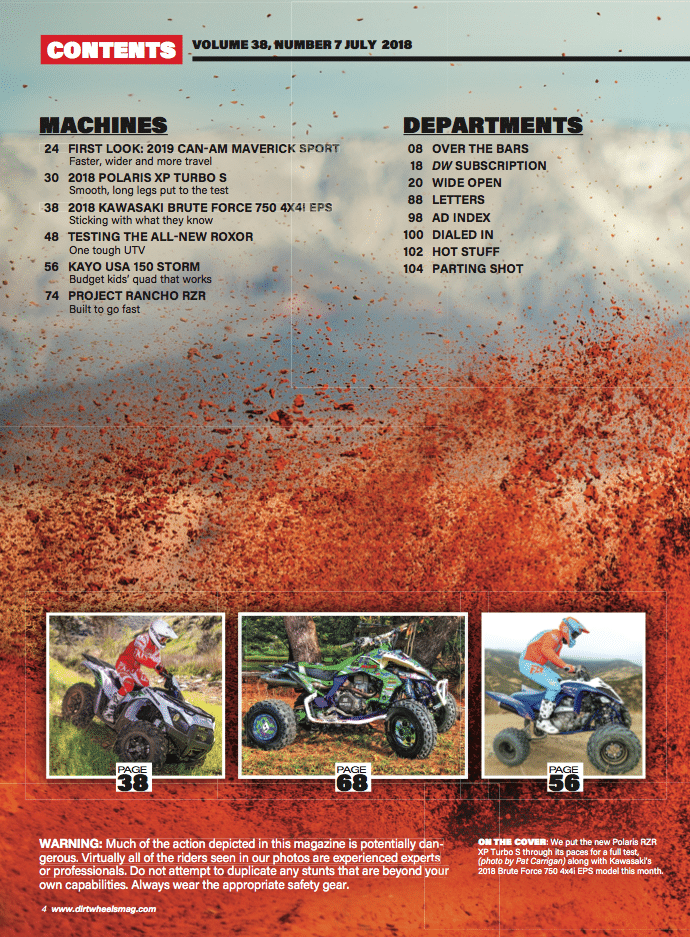 .
.