ULTIMATE SHUTTLE RUN VEHICLE
Down hill mountain biking is a rush. Peddling a bike to the top of a hill is not. After our initial test of the Polaris General Troy Lee edition , we set out to build the ultimate shuttle run vehicle to take to the local mountains. The build was simple using Polaris accessory parts and coupe Rhino-Rack aftermarket components.
RHINO-BIKE-RACK
To be able to carry two full-sized mountain bike securely on the General, we used a Polaris Bed Extender ($259.99) to hold the back wheels. Up front, we used the Rhino-Rack Bed Rack ($999.99). that slips into the bed which is held in place with Polaris Lock N Ride fasteners. 
As for securing the bikes to the racks, we installed a pair of Rhino-Rack Pioneer Thru Axle Bike Carriers. Up front, they bolted up with supplied hardware. Out back we bolted the long half of the bracket to the side of the bed extender. We then put a 90-degree bend in the bracket and clamped the other side to the tubing of the bed extender. We also used two rubber insulated cable clamps to secure the center of the bed extender to the tailgate to reduce any movement. The set up worked awesome. As you see in the video, the bikes mounted solid and we didn't take it easy on the drive up the mountain.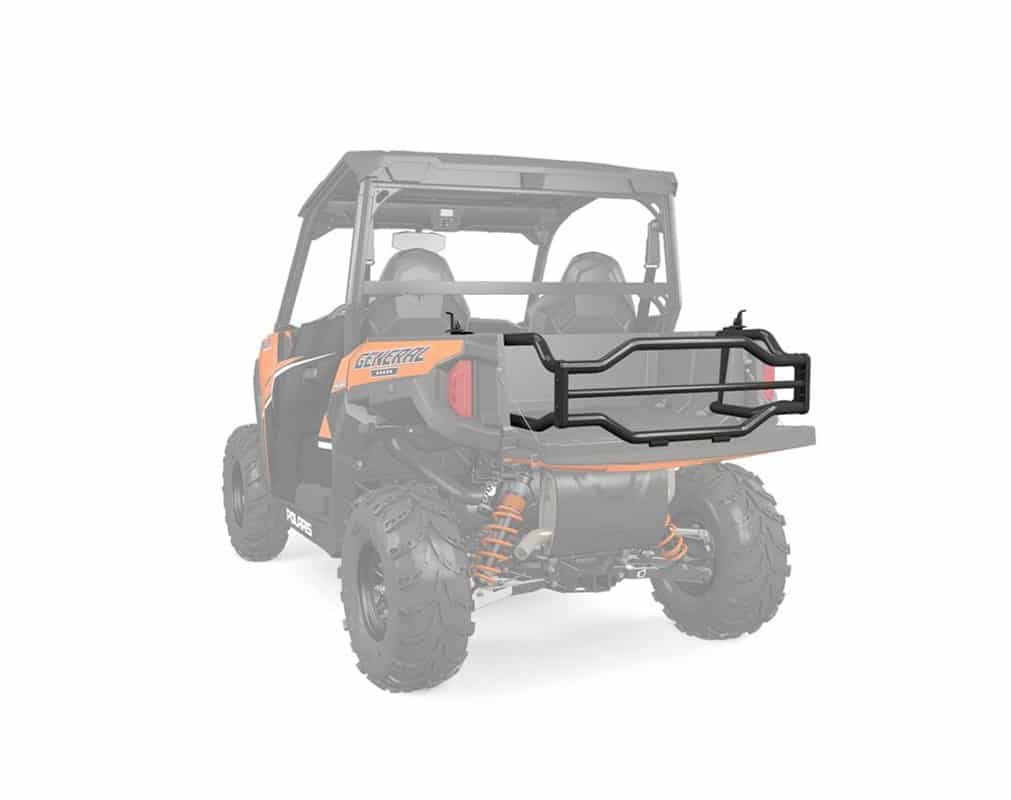 Buy parts at www.rhinorack.com www.polaris.com