WHERE TO RIDE: UTV Invasion
June 2015's UTV Invasion at the Oregon Dunes certainly lived up to its invasion name. It drew almost 5000 UTV enthusiasts to the famous sand dunes at Winchester Bay, Oregon, to benefit the Save the Riders Dunes fund.
Riders from Oregon, Washington, Idaho, California, Nevada and Canada were treated to four days of events and riding that were unforgettable fun for the entire family. On opening night the event's vendors and the STRD (Save the Riders Dunes) hosted a meet-and-greet opportunity for everyone, and the following night, DG Offroad Center, event vendors and STRD provided a tasty feast for Save the Riders Dunes members that even had fresh, grilled Winchester Bay oysters on the menu!
FUN IN THE SAND
Daily daytime activities included thrilling afternoon and dusk group rides into the spectacular Oregon Dunes, their evergreen forests and hidden lakes trails that were expertly guided by the folks at DuneStar Racing. Other groups of riders found themselves in huckfests during their sand dune outings as spectators or participants in spontaneous UTV "air shows." High-performance UTVs grabbed major air, hucking up and over some of the huge Winchester Bay summer dune faces.
Browsing the product-packed vendors row was the perfect change of pace for some Invasion-goers. Vendors included performance product companies like Muzzys (who conducted an informative "Performance Tips" seminar), UTV Tech, Rugged Radios, Modquad, Whipit Light Rods and Blind Beagle, as well as food vendors. A show-and-shine was one of the highlights on Saturday with dozens of customized UTVs in the lineup for people to check out. Show and-shine winners received beautiful trophies provided by Modquad.
The final day of the UTV Invasion was topped off with a big raffle to raise funds for the Save the Riders Dunes efforts to protect riding rights on public lands and to keep the Oregon Dunes National Recreation Area riding areas open to all. Over 75 items were raffled off, including a winch system donated by Warn Industries, a complete set of UTV tires and wheels contributed by Pro Armor and Method Wheels, a full set of custom UTV seats from PRP Seats, as well as hats and T-shirts.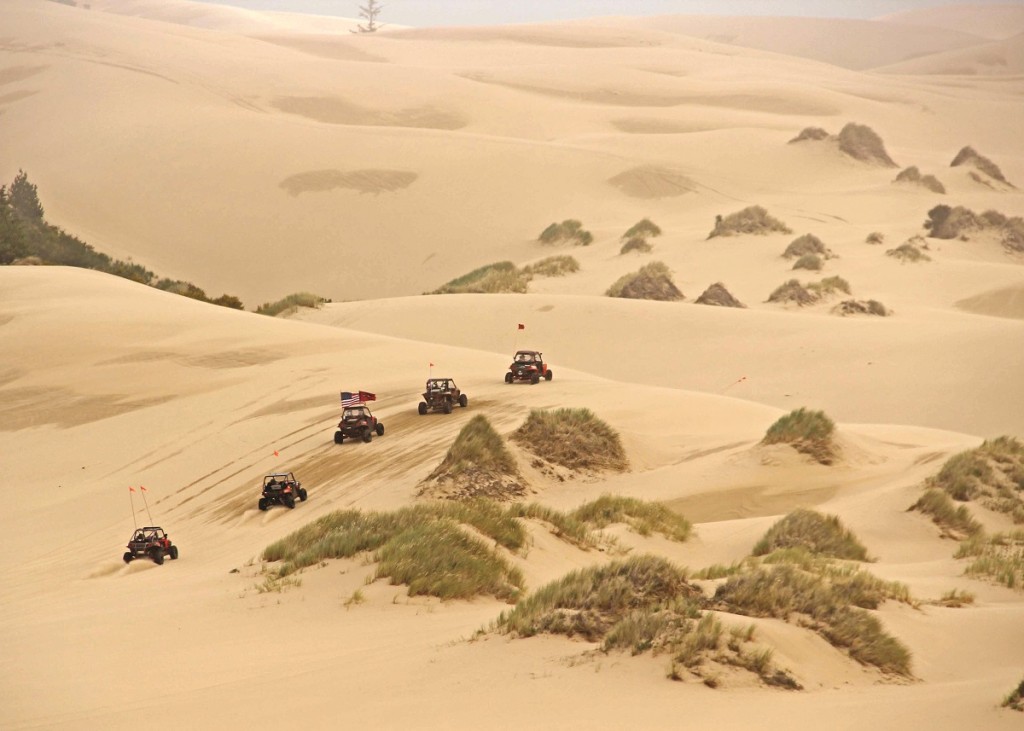 SAVING THE OREGON DUNES
Dune riders formed Save the Riders Dunes in 2011 in response to U.S. Forest Service proposals that want to close large portions of the Oregon Dunes to riding. Through STRD's input and members' involvement in actual projects, government focus has moderated to one of restoring the dunes and reclaiming areas from invasive plant species and rider-made trails instead of outright closure of some areas.
Explaining how the Invasion benefit event came to the Oregon Dunes, UTV Invasion brand owner and organizer Dave Kuskie of Fullerton Sand Sports Tires & Wheels commented, "Our first UTV Invasion at St. Anthony's Dunes in Idaho last year was so popular, we thought it would be worth trying at the Oregon Dunes at Winchester Bay as a way to raise public awareness of what's happening in the dunes and raise funds for the important work the Save the Riders Dunes folks are doing. UTV Invasion/Winchester Bay exceeded everyone's expectations and will return to Winchester Bay in 2016 on June 23–26."
Event sponsors included Muzzys, DuneStar Racing, Rugged Radios, Whipit Light Rods, Devious Power Sports, PRP Seats, Arctic Cat, UTVTech.com and Oregon West RV. Boondocker has signed on as title sponsor for all UTV Invasion events in 2015–2016.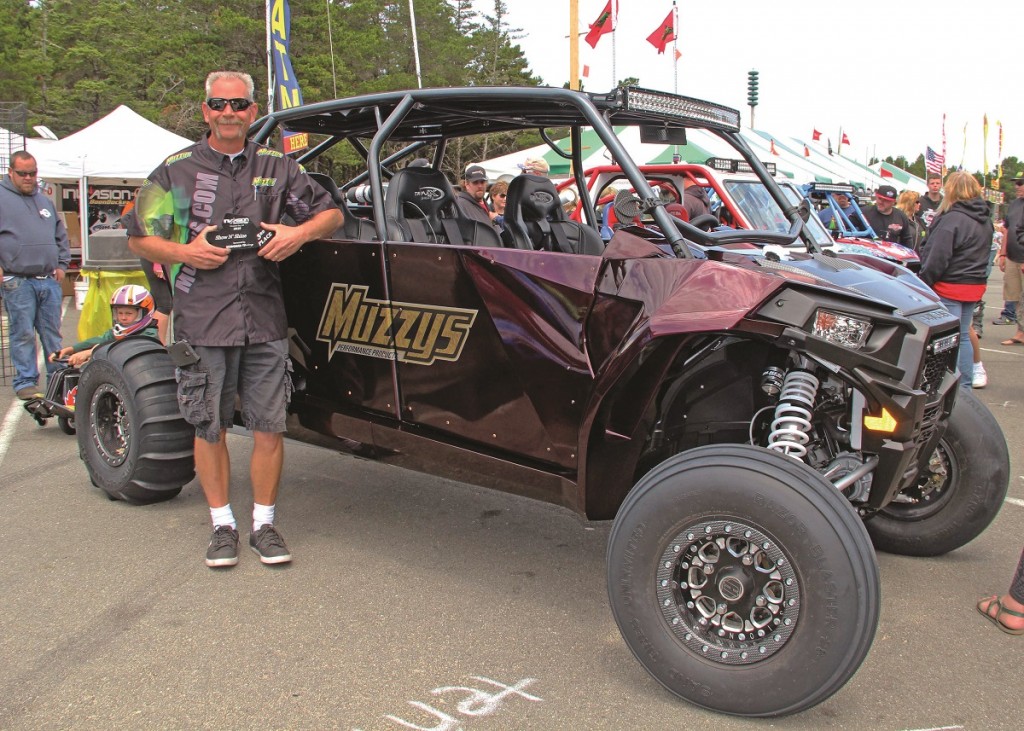 ROUNDING IT OUT
The next Invasion happened at St. Anthony's Dunes, Idaho, over Labor Day weekend, September 3–7. Adding to all the usual fun activities, the Fox Sports Network's TV show "Destination Polaris" filmed the event for an upcoming episode, and there was a free concert for everyone on Saturday night. Visit the UTV Invasion page on Facebook to learn more about becoming part of the next Invasion