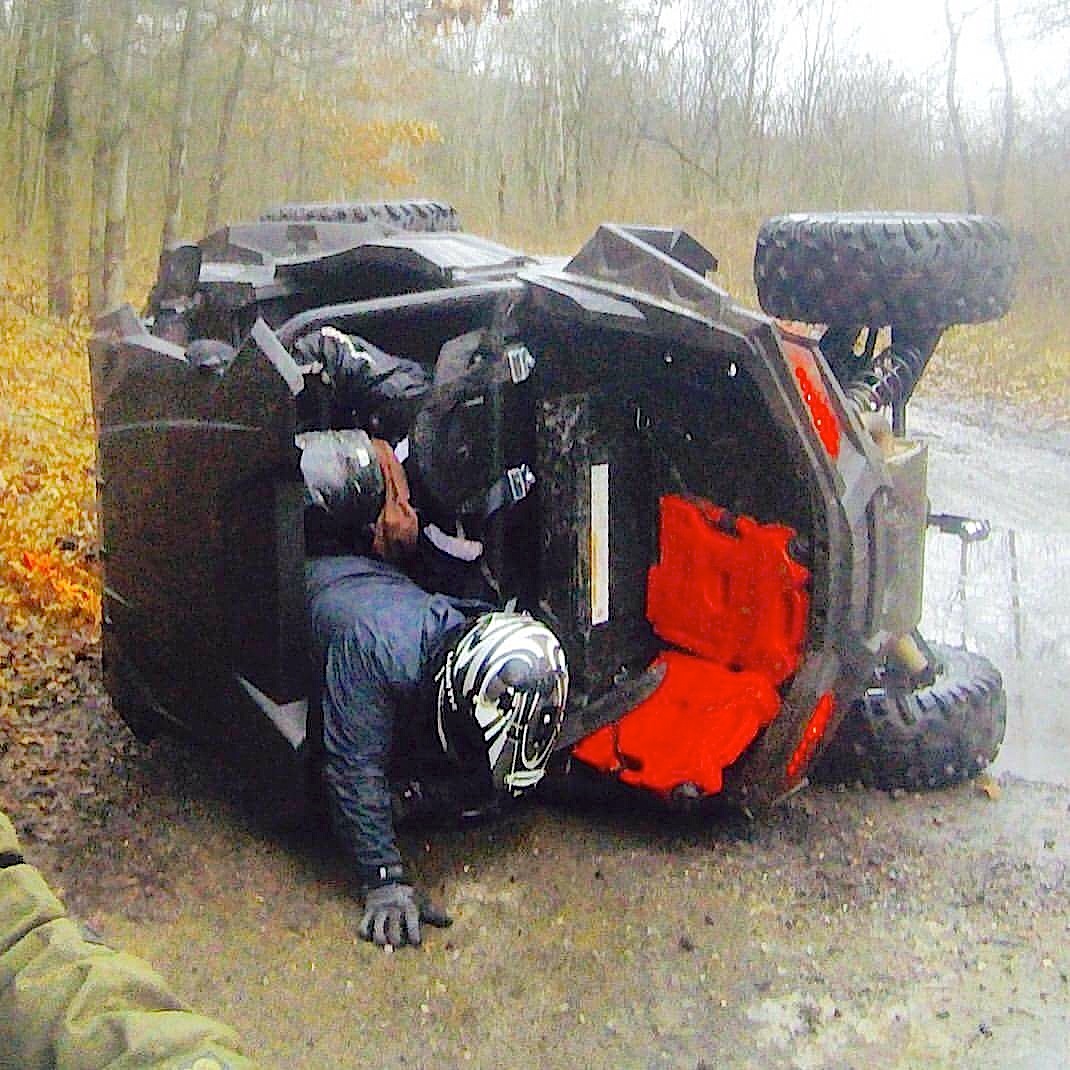 WHAT TO DO IF YOU TURN OVER YOUR UTV
"Don't release your seatbelt until I get out," says the guy on the bottom. In other words, he doesn't want to be pinned in by the other guy's weight. That's a good rule to follow when you turn over a UTV with a passenger — the low man exits first.
Another good rule is to always wear a helmet when riding in a UTV, the same way you do on a quad. Every UTV owner needs to be aware that their machines can sometimes turn over. This is no fault of a UTV's design. Instead, it's based on the dips, rocks, ruts and steep elevation changes of earth's natural terrain.
You sometimes have to drive aggressively to make it through tight technical sections of trail and an "oops" can happen. Your bare head can hit the steel roll bar or smack a rock on the ground. So please, look like a pro and wear a helmet. This message brought to you by the concerned staff of Dirt Wheels who've been there and done that.