— GRAND NATIONAL CROSS-COUNTRY SERIES —
There are two places to test a rider's ability. One is on a motocross track and the other is in the woods. It takes a special skill to travel quickly down tight trails, reading the terrain, hopping over logs, fighting up a steep ledge and making it across deep mud holes. The GNCC is the series to determine who the top dog is in the woods riding category. Each race takes place in thick forests on the eastern part of the country instead of wide open deserts of the west.
Yamaha is proud of their success in the GNCC series for 2017 and they wanted to let you know how their team of riders did:
XC1 PRO ATV CLASS CHAMPIONSHIP
Although he solidified it over a month ago, Yamaha factory-supported racer Walker Fowler grabbed the Holeshot Award and officially clinched his third-straight XC1 Pro ATV class championship title this past weekend during the GNCC finale at Ironman Raceway in Crawfordsville, Indiana. Racing his WFR / Maxxis / Moto-XPerts / Yamaha YFZ450R, Fowler finished first in 12 of 13 rounds, setting a new record for most overall wins in a single season, and was the only racer to podium in every round. Fowler secured the Yamaha bLU cRU championship bonus of $12,500 and led the series with 154 more points than second place finisher and fellow YFZ450R racer, Brycen Neal.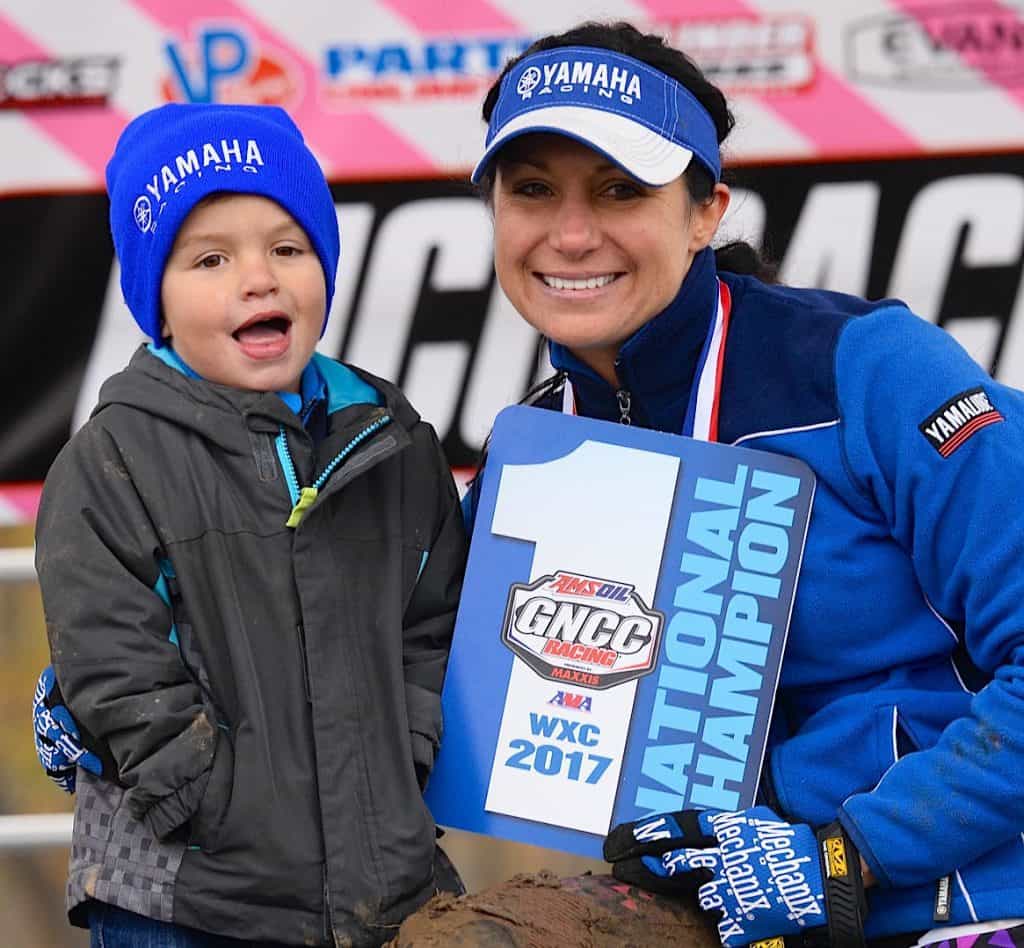 WXC CLASS CHAMPIONSHIP
The women's ATV title was captured at the Ironman GNCC finale by Traci Pickens on her YFZ450R. This win signifies her 10th WXC National Championship, tying the record for most championship wins by any GNCC racer, and further backs why Yamaha is the best-selling Sport ATV brand in America**.
XC1 PRO UTV CLASS CHAMPIONSHIP
New to Yamaha this year, and joining Fowler and Pickens atop the Ironman podium, reigning XC1 Pro UTV champion Cody Miller secured his second championship in a row in his Randy Hawkins N-Fab / Am-Pro YXZ1000R Sport Shift (SS).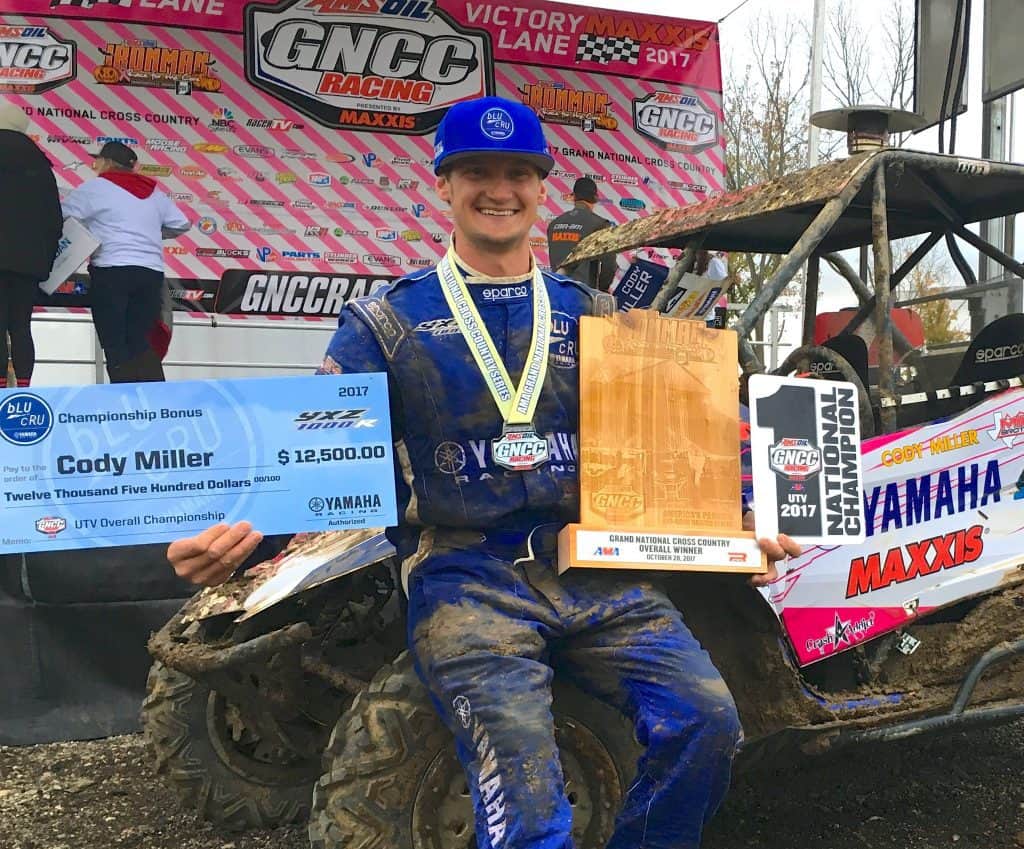 This victory marks the Proven Off-Road paddle-shifting YXZ1000R SS vehicle's inaugural year of racing, and first national cross country championship.
For his XC1 Pro UTV championship win in the YXZ1000R SS, Miller takes home the $12,500 Yamaha bLU cRU championship bonus.
OTHER YAMAHA NEWS
Earlier this year, five-time ATV MX Pro champion and Yamaha factory-supported racer, Chad Wienen returned as a dominant force for his sixth showing in the series aboard his Wienen Motorsports / SSI / 7240 / Walsh / Yamaha YFZ450R.
Wienen finished on the podium in every round, with five first place finishes, allowing him to take second overall in the final standings. Capturing third place was fellow Yamaha factory-supported bLU cRU racer Thomas Brown on his Root River Racing / CST / Pro Motorsport / Yamaha YFZ450R.
Bringing Team USA to their first-ever victory in the Quadcross of European Nations (QXoN) on September 23 and 24 in Cingoli, Italy, the Proven Off-Road YFZ450R finished first in all three motos. Integral to Team USA's success, Brown secured two first-place finishes, with Wienen grabbing the holeshot and win in the second moto.
By the end of the season, Yamaha ATV and SxS racers across the country will have earned more than $60,000 in championship bonuses through the bLU cRU program. To view more information on Yamaha's bLU cRU program, including all guidelines and requirements, visit www.YamahabLUcRU.com.
The ATV and SxS titleholders listed above, along with this year's motorcycle champions, will be honored in November at the annual Yamaha Wall of Champions event in recognition of their exceptional racing performance. The ceremony will include a tour of Yamaha's state-of-the-art manufacturing facility in Newnan, Ga., where all Yamaha SxS and full-size ATVs are built for worldwide distribution.