2020 HONDA ATC250R?
The latest version of the famous two-stroke three-wheeler
By the staff of Dirt Wheels
2020 HONDA ATC250R?
Ever since Honda dropped their ATC250R after 1986, people have wondered how one would look today if it suddenly returned to the line-up.
Well, that has not happened yet, but what we have here is probably the closest thing to a 2020 ATC250R that Honda would build. It has an aluminum frame, inverted front forks, and a 2-stroke engine with a power-valve, raising and lowering the exhaust port to make a broader powerband.
So, how did this modern ATC250R come to be? Well, it's another project build by Michael Noska of 220 Trikes LLC. He began with a 2003 Honda CR250R dirt bike and converted it into a three-wheeler using the standard formula he uses when converting a CR450R four-stroke.
The difference here is he wanted to remain closer to the original king of three-wheelers. It had to have a two-stroke engine which is a reason why the original ATC250R was so fast, to begin with.
2020 HONDA ATC250R?
The 2003 version of Honda's CR250R made quite a bit more power than the 1986 CR250R. In fact, the last year of Honda's CR250 two-stroke engine didn't really have much advancement over the 2003 model. In other words, the engine in Michael's ATC here is pretty much what a 2019 model two-stroke would be. The thing should rev quick, scream on the top and provide a good hit on the bottom too. Even more so than the 1986 ATC250R.
You'll note in the first photo that Michael Noska also has a beautifully restored 1988 Honda TRX250R next to his ATC250R conversion. It certainly looks good too. Man, what fun it would be to spend a day riding these two machines around a track. There is also a BEFORE photo provided showing what the donor CR250R looked like.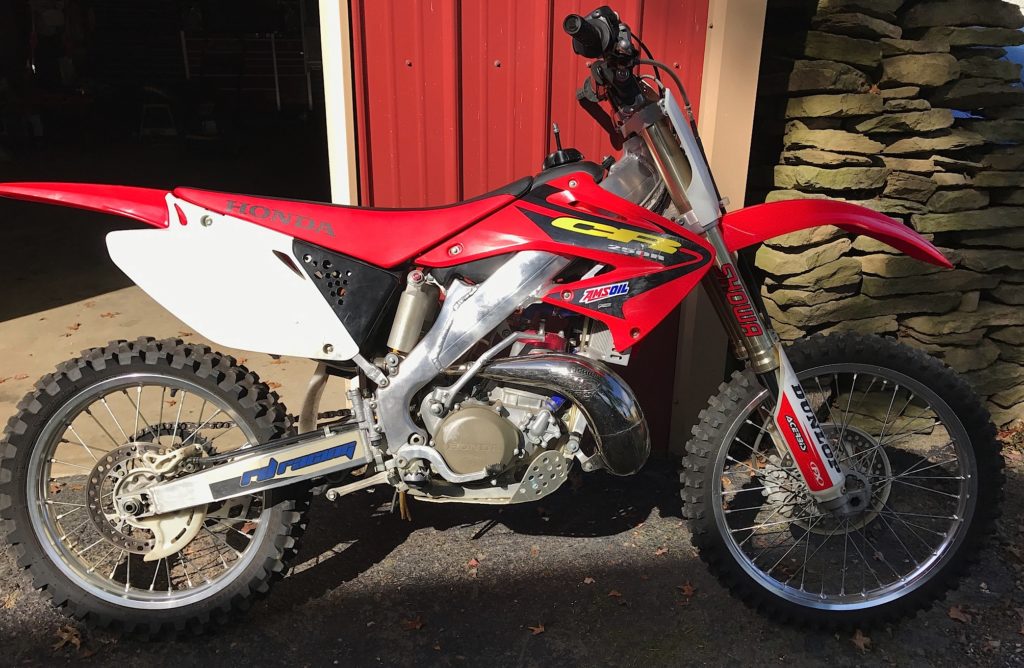 2020 HONDA ATC250R?
To see your quad, UTV or 3-wheeler featured here and in the magazine, send us good photos and info on it along with your name, city & state. E-mail it to [email protected]
To subscribe to Dirt Wheels Magazine in print or digital form click here https://hi-torque.com/product/dirtwheels.
TEN 3-WHEELERS YOU'LL LIKE> https://dirtwheelsmag.com/ten-3-wheelers-that-never-went-into-production/
.
.