1985 HONDA ATC250R
A man's dream comes alive
1985 HONDA ATC250R
Here is the classic Honda two-stroke three-wheeler that the fast guys used to ride back in the day. This one belongs to Mike Peterson and we'll let him describe it in his own words…
Hi Dirt Wheels,
I've always enjoyed reading your magazine! I've been riding on the Oregon coast for over 40 years. Started riding on a 1970 Honda ATC 90. Then a 110, 200 & finally bought a new '86 ATC 250R. Later bought an '85 ATC 250R. I was a long holdout of the quads. I liked the three-wheelers & knew how to ride one.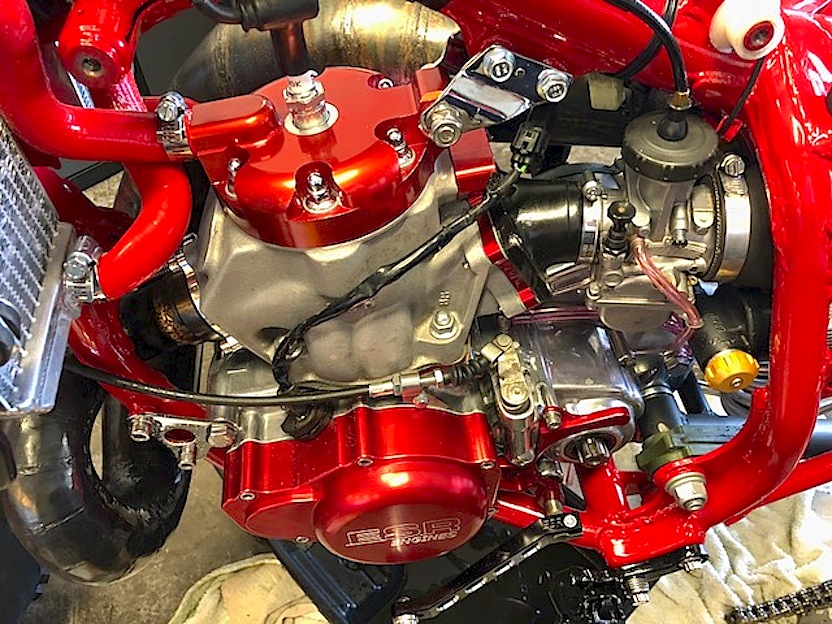 Sold my 250R when my wife & I started having kids. When the kids got older I decided I'd try the quad thing. I got a 2002 Yamaha Banshee & quite honestly I loved it. As the years went on I always wanted to restore an '85 or '86 ATC 250R. It was on my bucket list.
The summer of 2017 I decided to start looking for one to do just that. Found a 1985 frame & off I went.
It took about 10 months to complete my bucket list build. I wanted it to looked modern & tastefully sick! I just got back from Dunefest in Winchester Bay Oregon last weekend & had a ton of compliments & inquires on my build.
Here are the specs:
1985 HONDA ATC250R
    * ESR 370
    * 39mm Keihin
    * BDT pipe & silencer
    * 2002 Honda CR250 ignition
    * Barnnet clutch with CR500 springs
    * K&N air filter
    * Terrafab +6 swing arm
    * Revalved 2002 Honda CR250 inverted forks
    * Schmidty Racing rear shock with Eibach spring
    * Honda 400EX rear axle, hubs & brakes
    * Renthal bars
    * ASV levers
    * ZMP front & rear fenders
    * Rear grab bar by Rob Wicks at Wicked Metal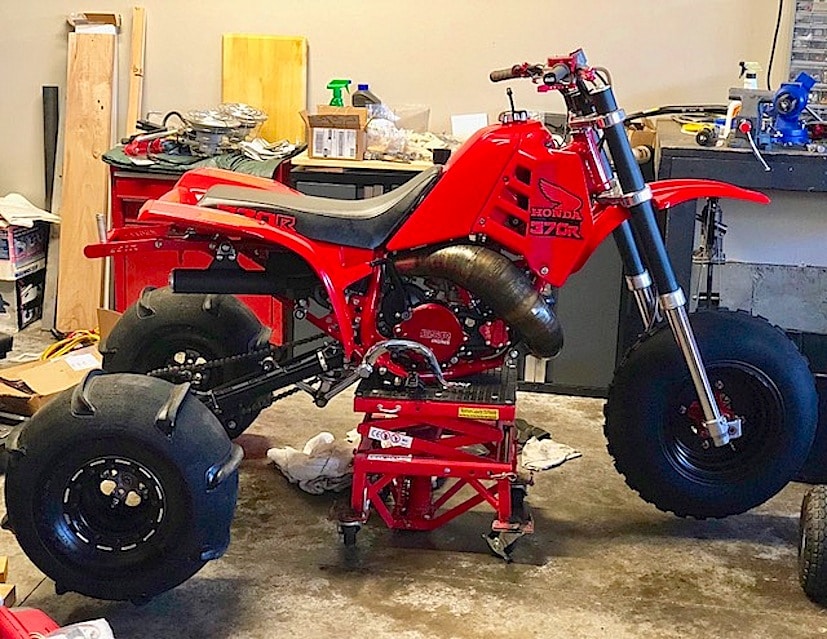 Send us photos and info on your quad, 3-wheeler or UTV. Include your name, city & state and E-mail to [email protected]
To subscribe to Dirt Wheels Magazine in print or digital form click here https://hi-torque.com/product/dirtwheels
.