THE MIGHTY QUADZILLA
SUZUKI'S 500cc MONSTER 2-STROKE QUAD
THE MIGHTY QUADZILLA
Suzuki gets credit for coming out with the first quads as we know them today. First, they introduced some little 4-stroke versions, and then in 1985, they unleashed a high-performance 2-stroke machine known as the Quadracer 250.
Suzuki gave us a couple of years to get used to that great machine and then in 1987 they totally blew us away with a 500cc version. Its official name was the LT500R Quadracer, but it was such a beast that everyone began calling it Quadzilla. You had to be a manly man just to kick start that big 2-stroke motor.
The Quadracer 500 was available from Suzuki in 1987, 1988, 1989, and 1990. It was produced for only four years, so you can say these legendary machines are rare. However, it's also the kind of machine that hard-core ATV riders seek out and restore. We love how so many Quadzillas are kept in good shape and still ridden regularly. Here are some examples as owned by some Dirt Wheels readers.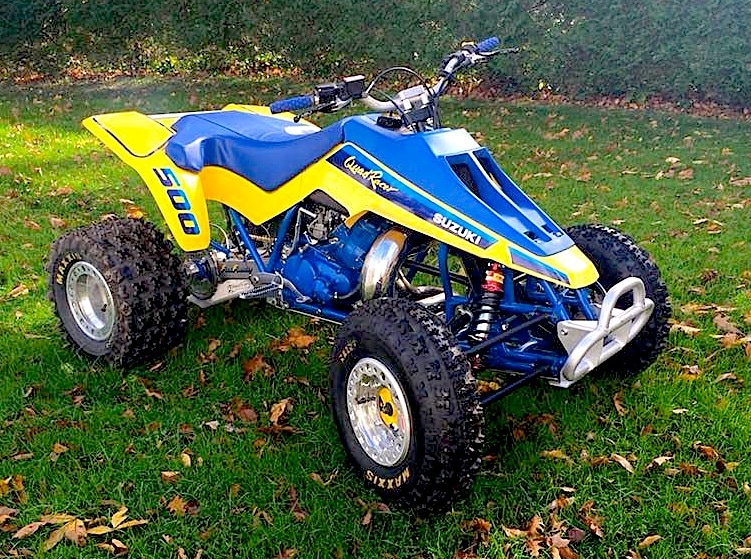 Tony FP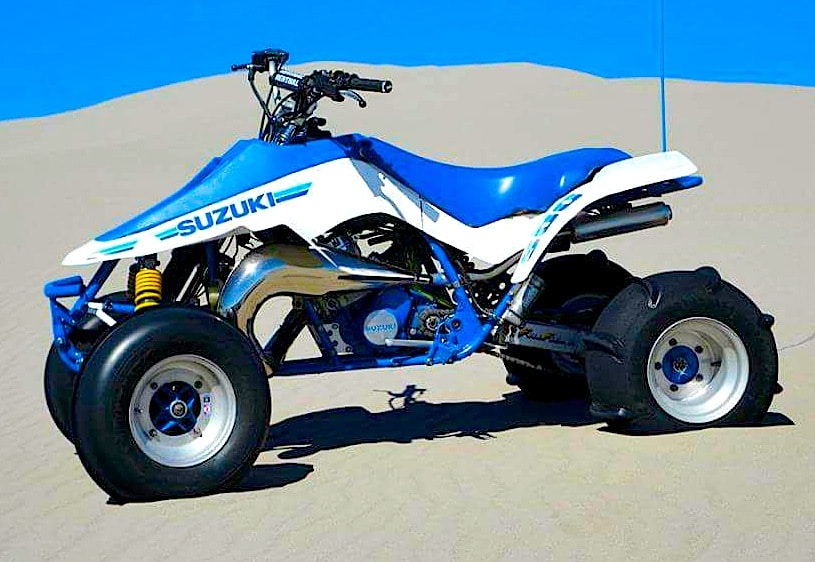 Damian Hoepner
Brandon Meyer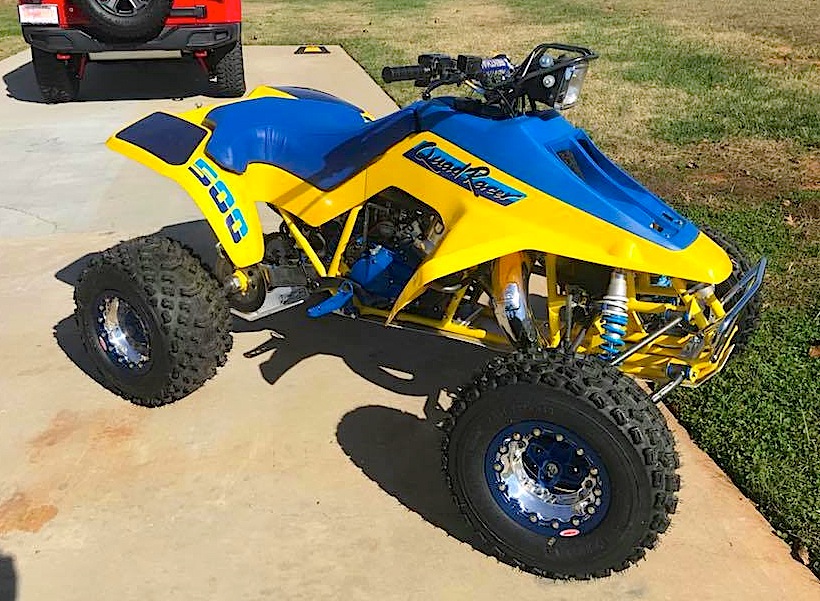 Kenny Brink
Chad Rhoades
Nick Rettle
Steven Knaus
Richard Dupont
Richard Knippelberg's 540 Zilla
Richard Knippelberg's Trail Zilla
Richard Knippelberg's Duner Zilla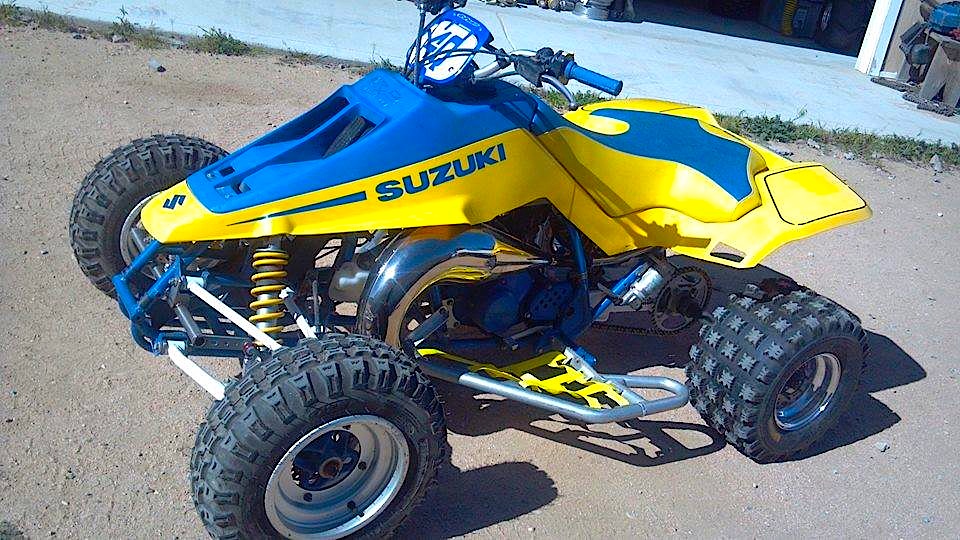 Richard Knippelberg's Racer Zilla
Richard Knippelberg's Gamma Zilla
Chris Hernandez
We thank all of you guys for keeping the mighty Quadzilla going strong today. We love to see the machines of our readers, whether they be 2-stroke sport quads or 4-strokes, 4x4s, UTVs, or whatever. Send us some photos and info on your ride and make sure to include your name, city, and state.
Email it to [email protected]
More hot 2-strokes below:
https://dirtwheelsmag.com/yamahas-new-two-stroke-yfz250r/
https://dirtwheelsmag.com/best-banshee-collection/
https://dirtwheelsmag.com/lonestar-titanium-trx330r/
https://dirtwheelsmag.com/quadzilla-returns/
To subscribe to Dirt Wheels Magazine in print or digital form click here https://hi-torque.com/product/dirtwheels
.
.